The Frozen set is so beautiful you guys! I love this as much (maybe more) than the Disney villain's collection, and that is saying a lot. The designs are lovely AND they included Kristoff, Sven, and Olaf with the girls 😀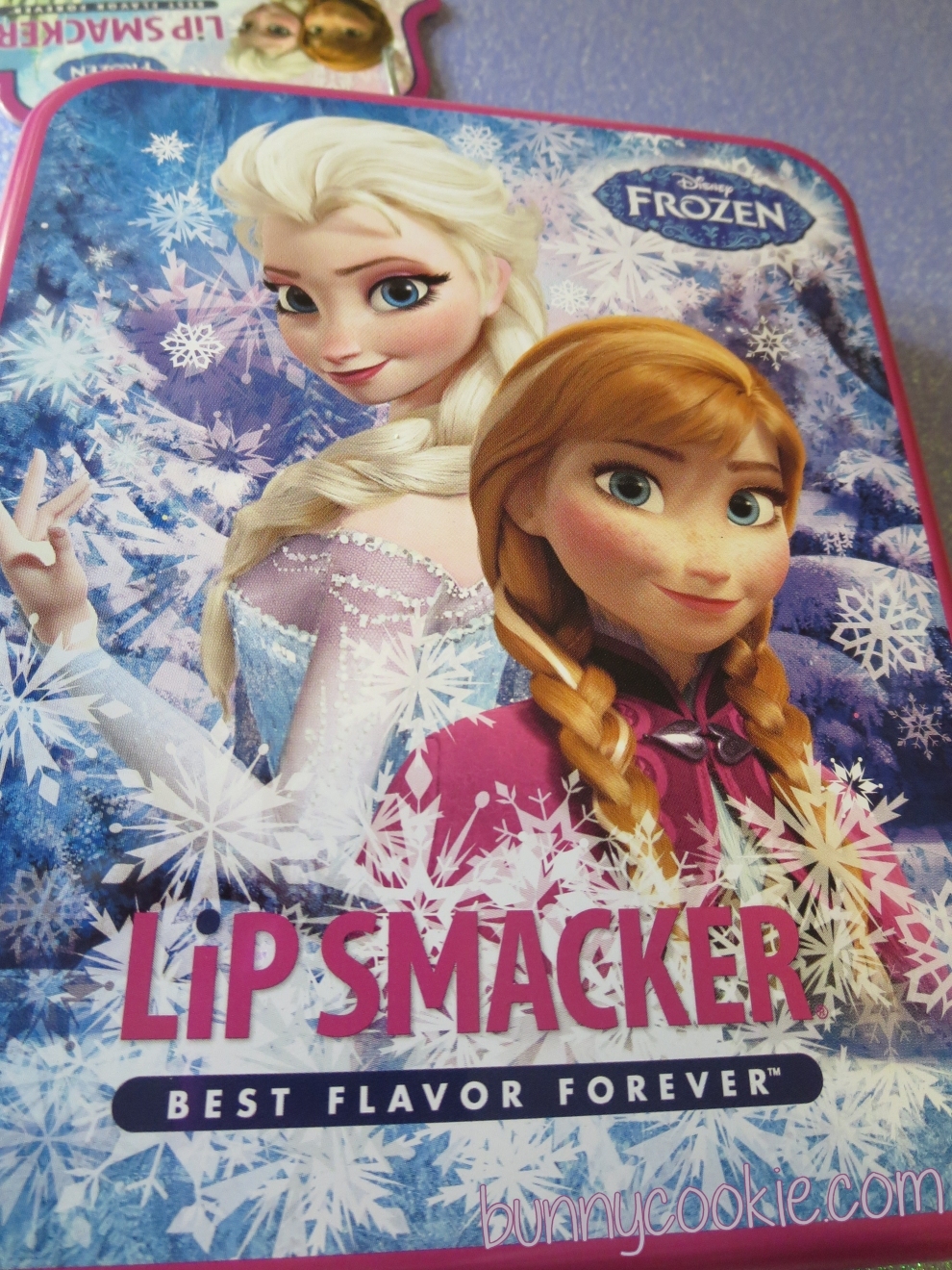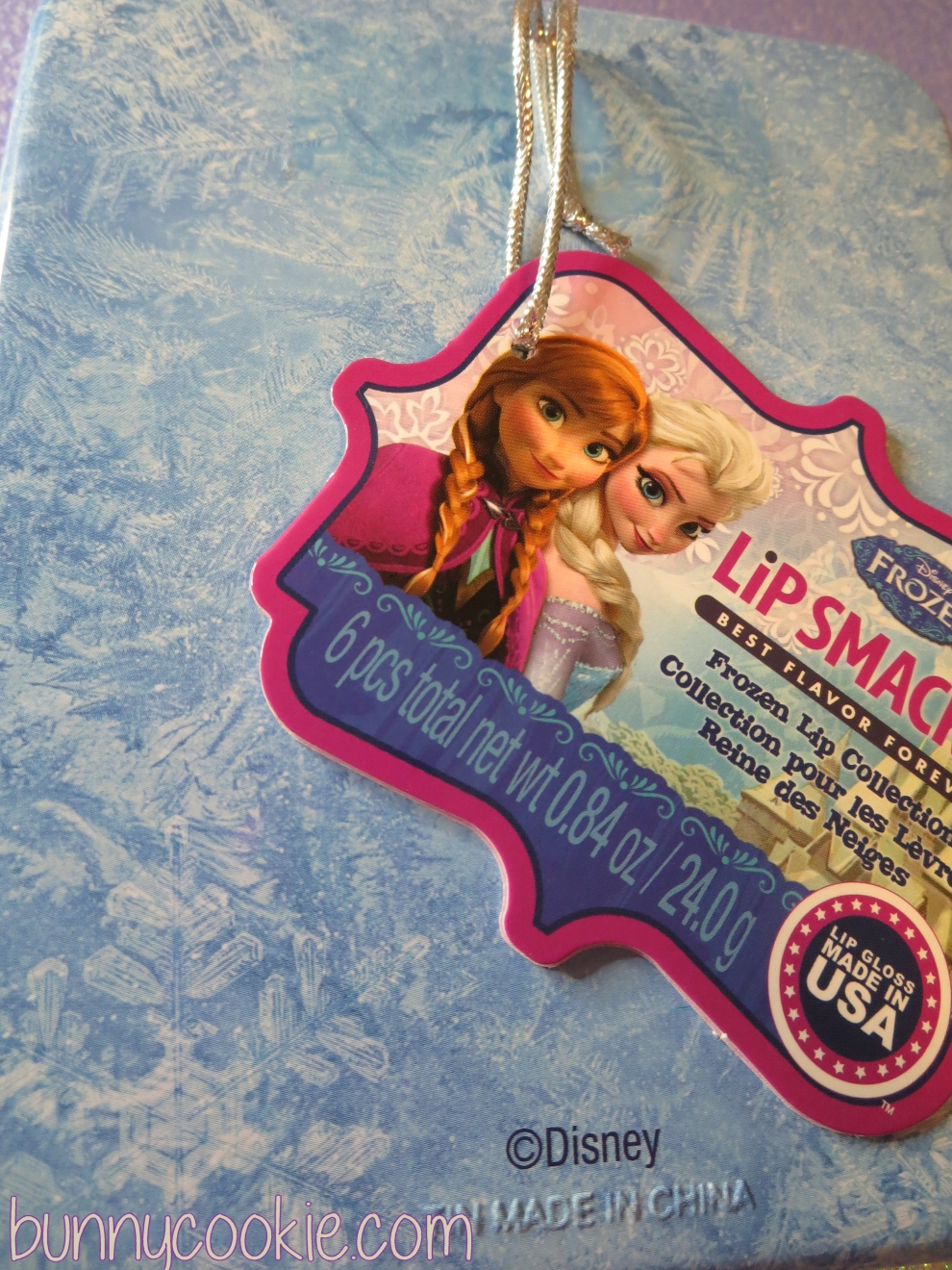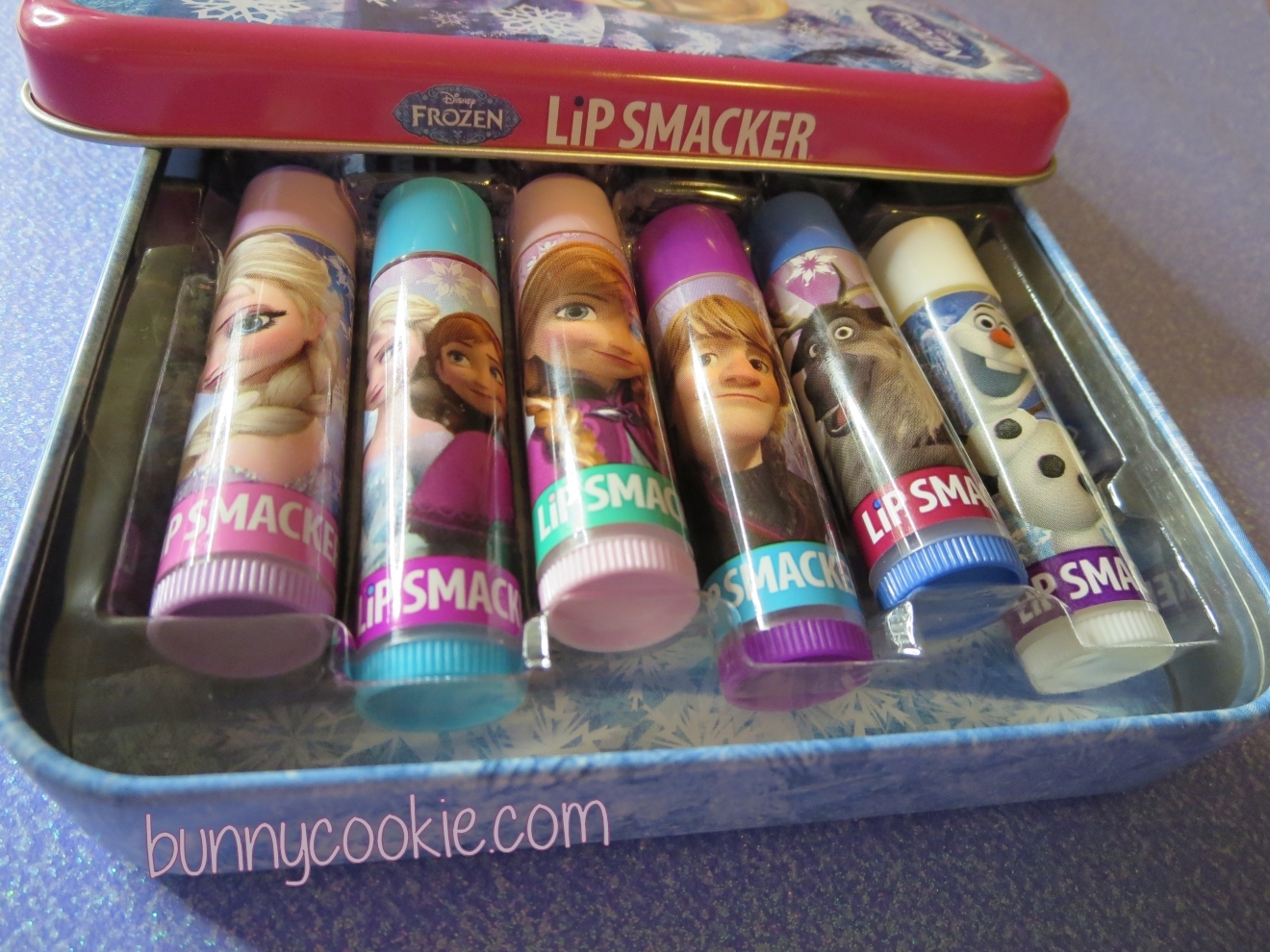 From left to right:
*Cool Vanilla Mint [Elsa]
*Chilled Cranberry Grape [Elsa & Anna]
*Strawberry Shake [Anna]
*Ice Pop [Kristoff]
*Berry Slush [Sven]
*Coconut Snowball [Olaf]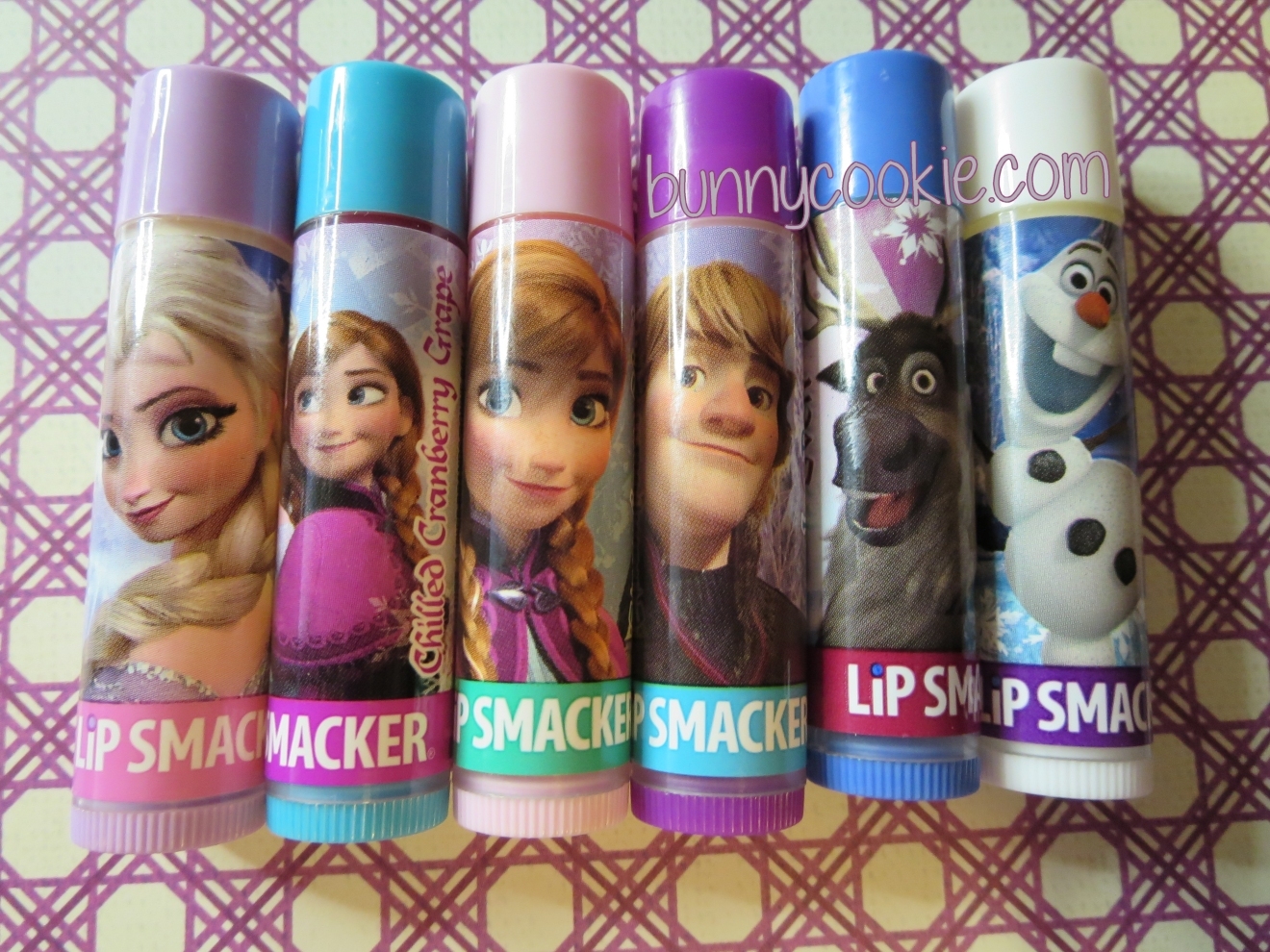 Chilled Cranberry Grape and Ice Pop are so good ahhh… I think I have an Ice Pop problem. These are must have smackers.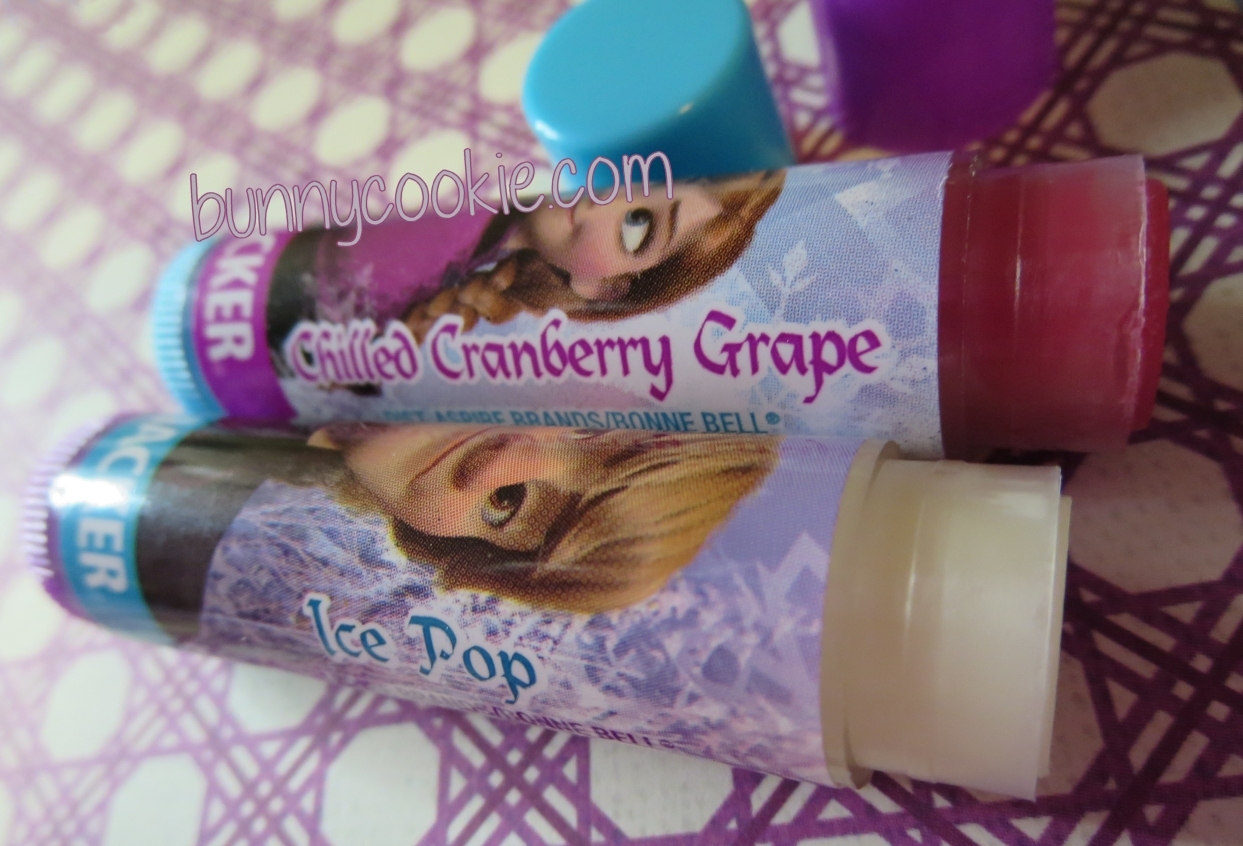 This is a very well done themed set–the flavor choice for each character is amazing. Kudos to whoever came up with Coconut Snowball for Olaf 😀
(more holiday stuff coming by the end of the week!)