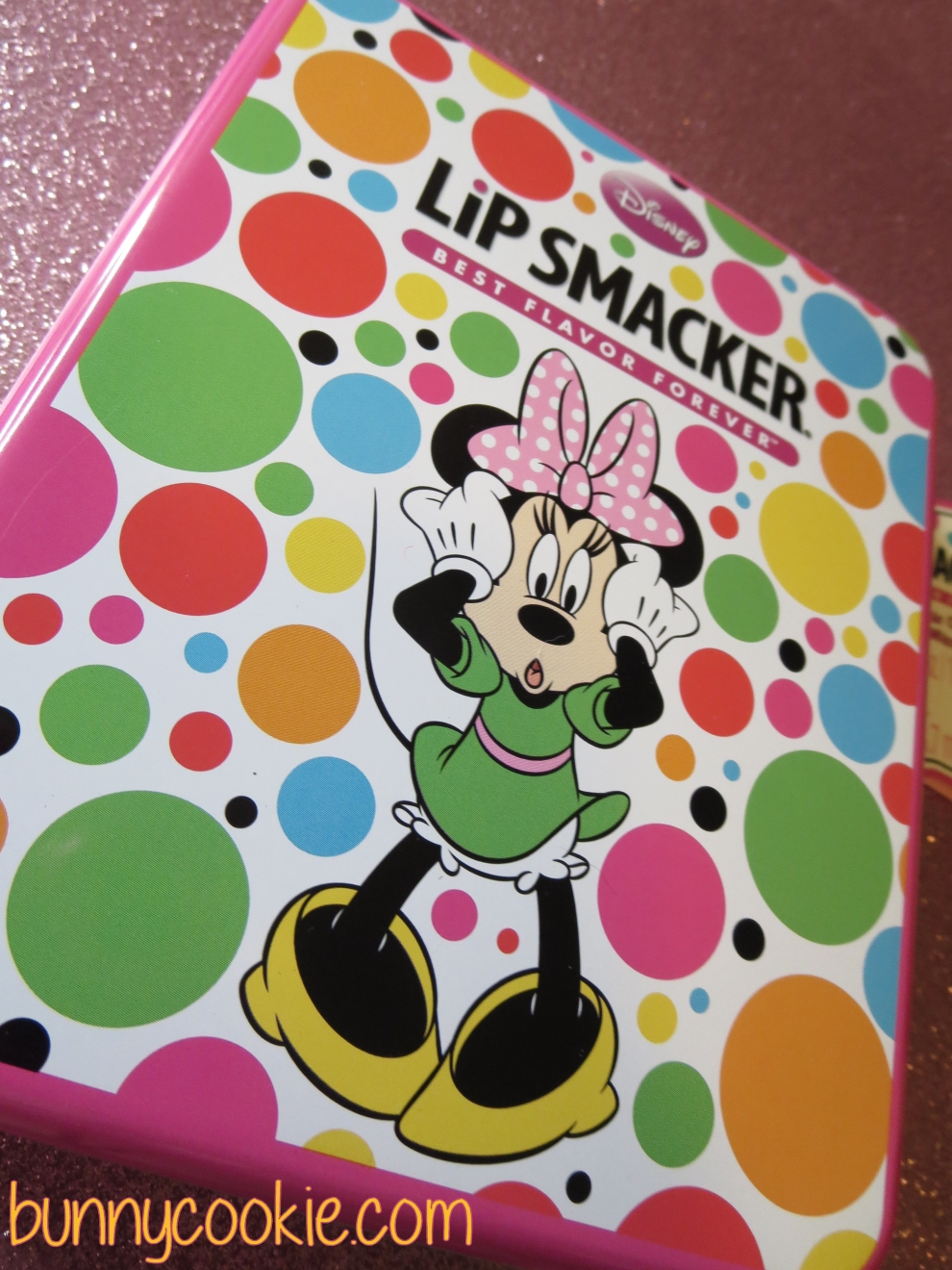 Minnie Mouse looks bashfully cute in the new Minnie Mouse Cosmetic Collection, which features 3 smackers in Snowball Cookie, Bubble Gum, and Cranberry Jelly, alongside a re-appearance of the Cupcake glitter gloss & 'Bubble Pink' nail polish.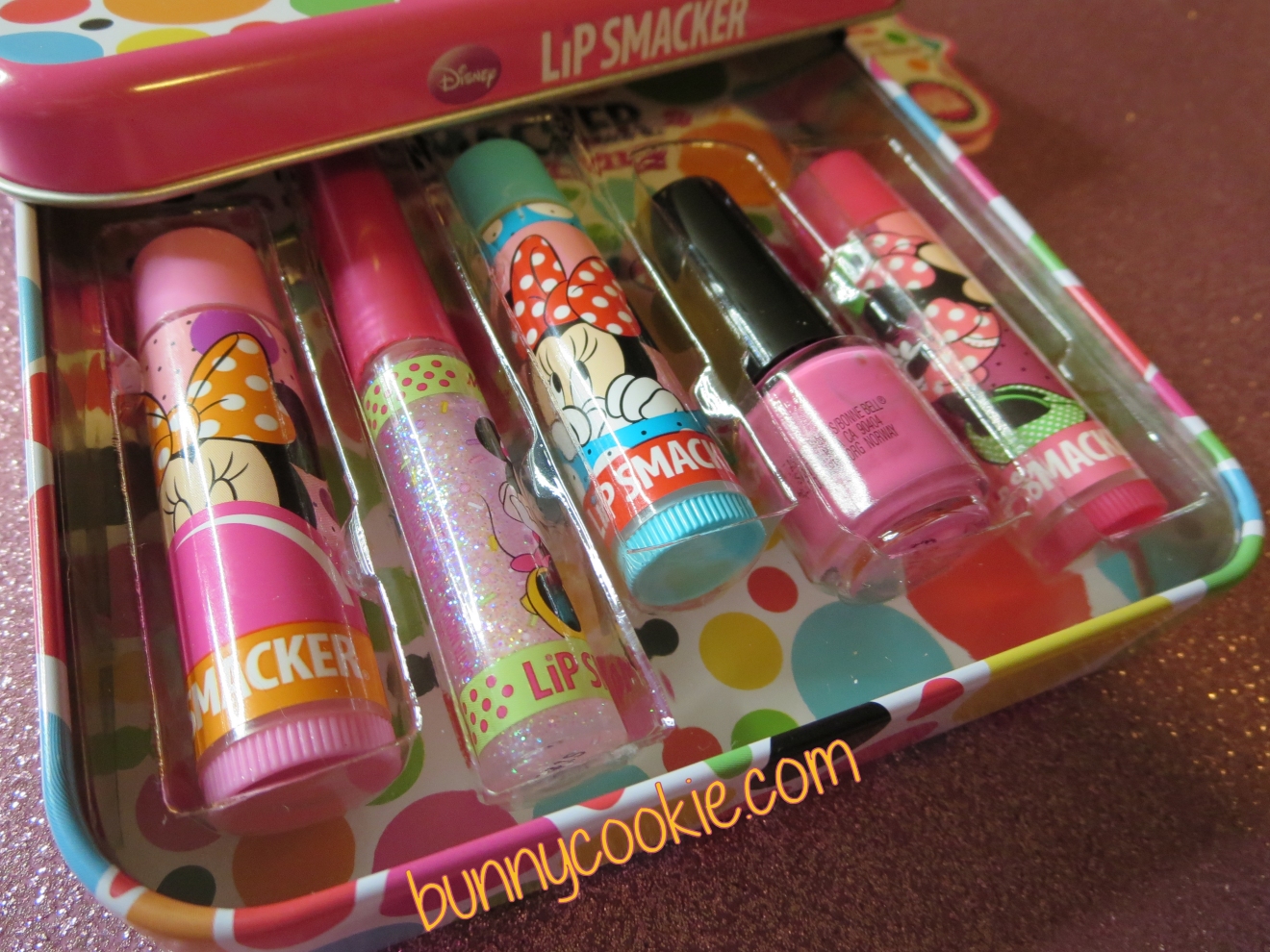 I was a bit surprised at the flavors chosen since the design doesn't seem to scream the holidays, and Bubble Gum is sort of the odd flavor out isn't it? But it works, and I'm happy to say Cranberry Jelly is the star of the trio.
Cranberry-anything is a good one in my book 🙂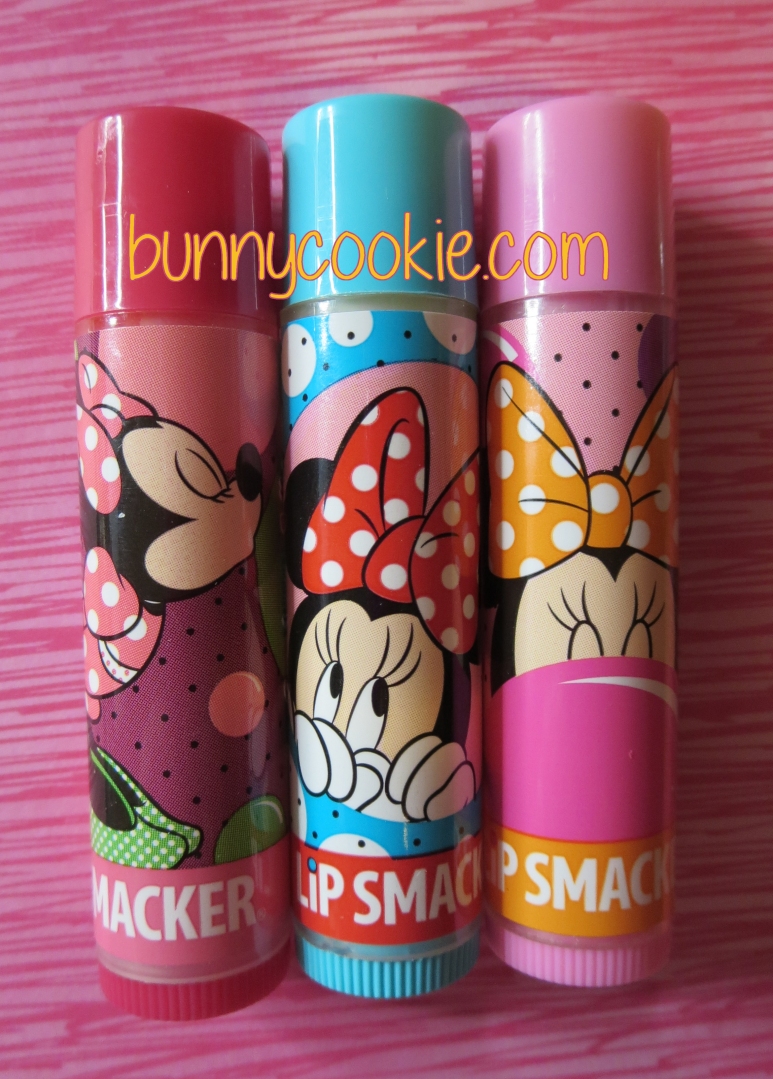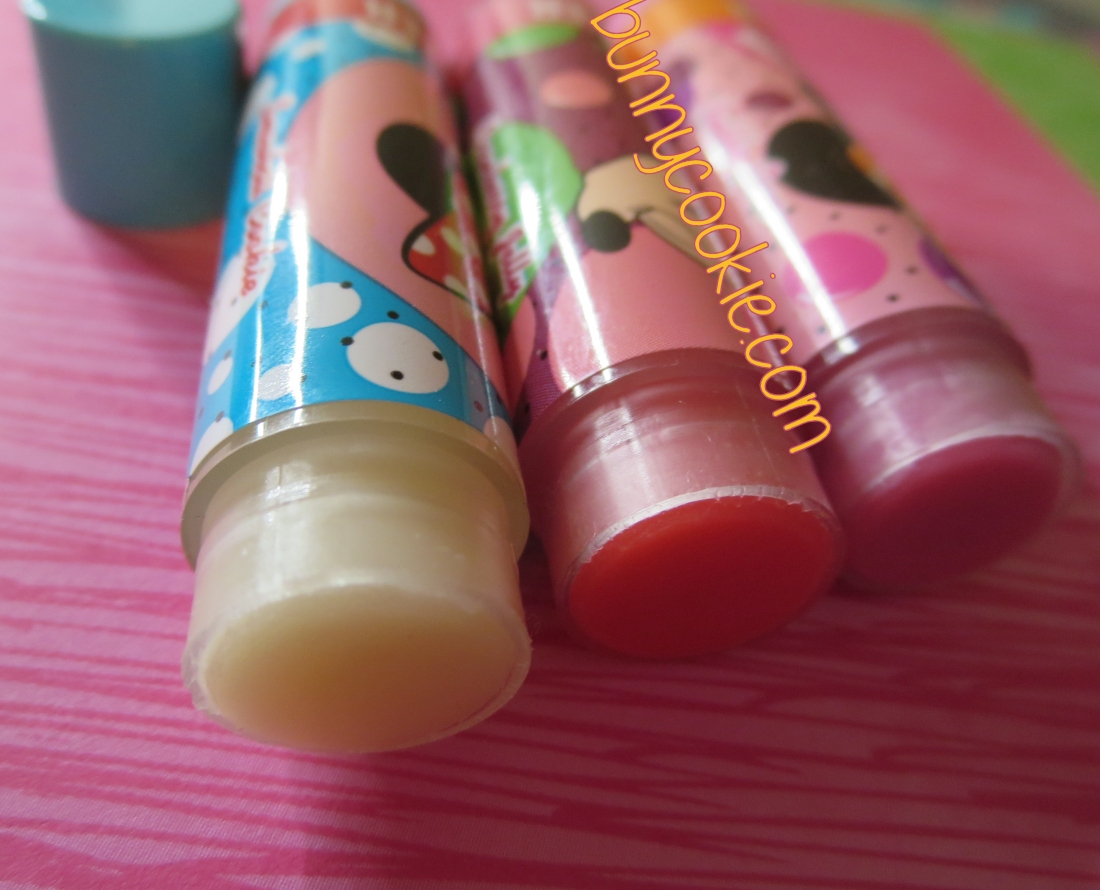 A Gumdrop Pop and Peppermint Candy duo also pops up in a similarly designed set called Marvelous Minnie-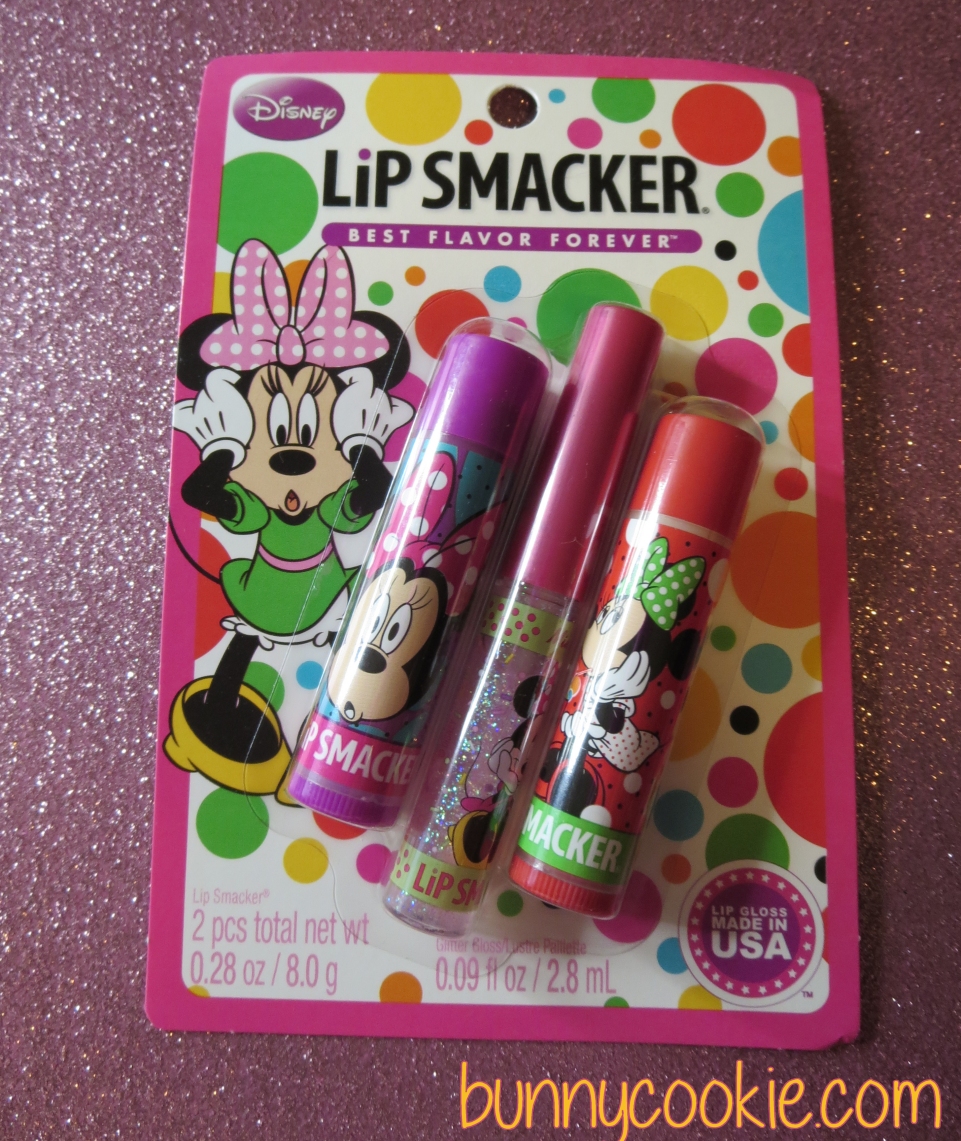 And Disney Princess fans will be pleased to see the Amazing Aurora 4-pack… it even manages to sneak in the fairy godmothers and another Maleficent smacker 😀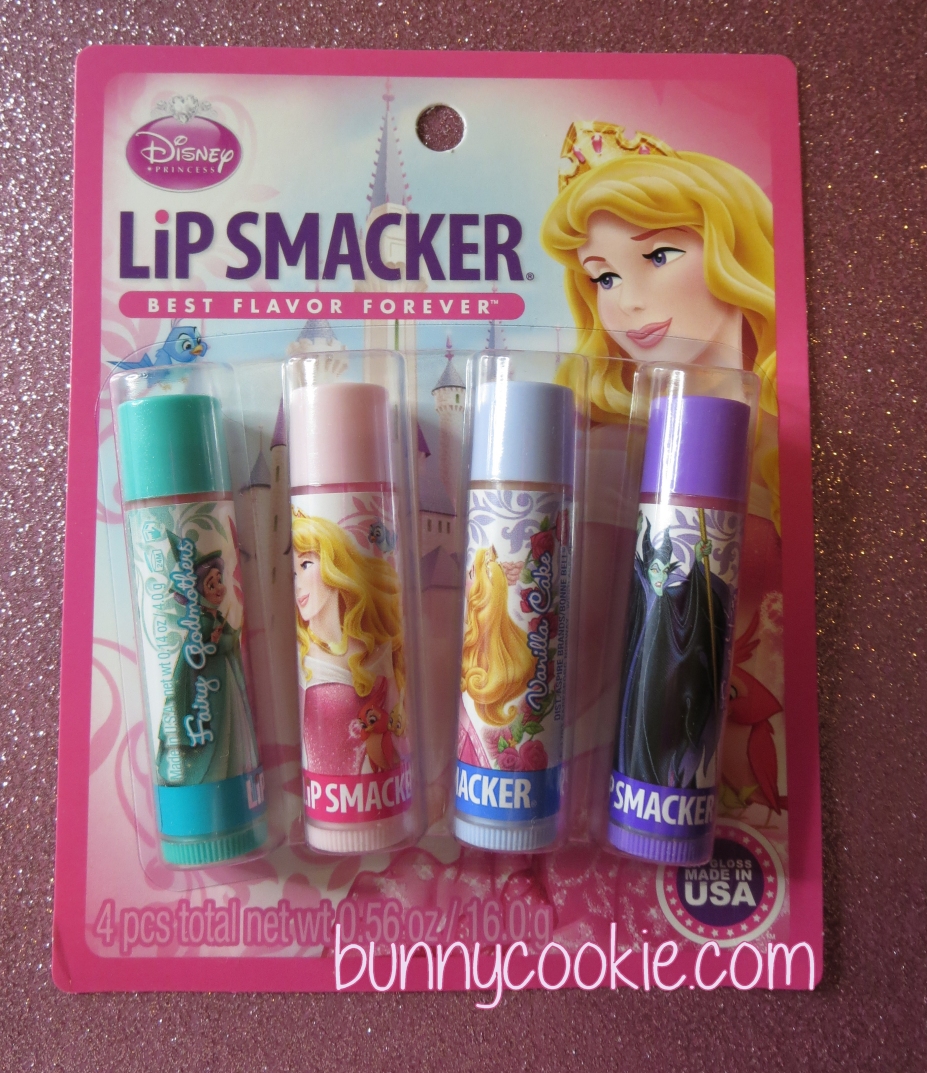 From left to right: Dream Pop, Strawberry Shortcake, Vanilla Cake, and Fruit Tart.
I love Fruit Tart, it proves how trend-aware BB's flavor releases are. A lovely set, though you're not hallucinating if some of the art seems familiar.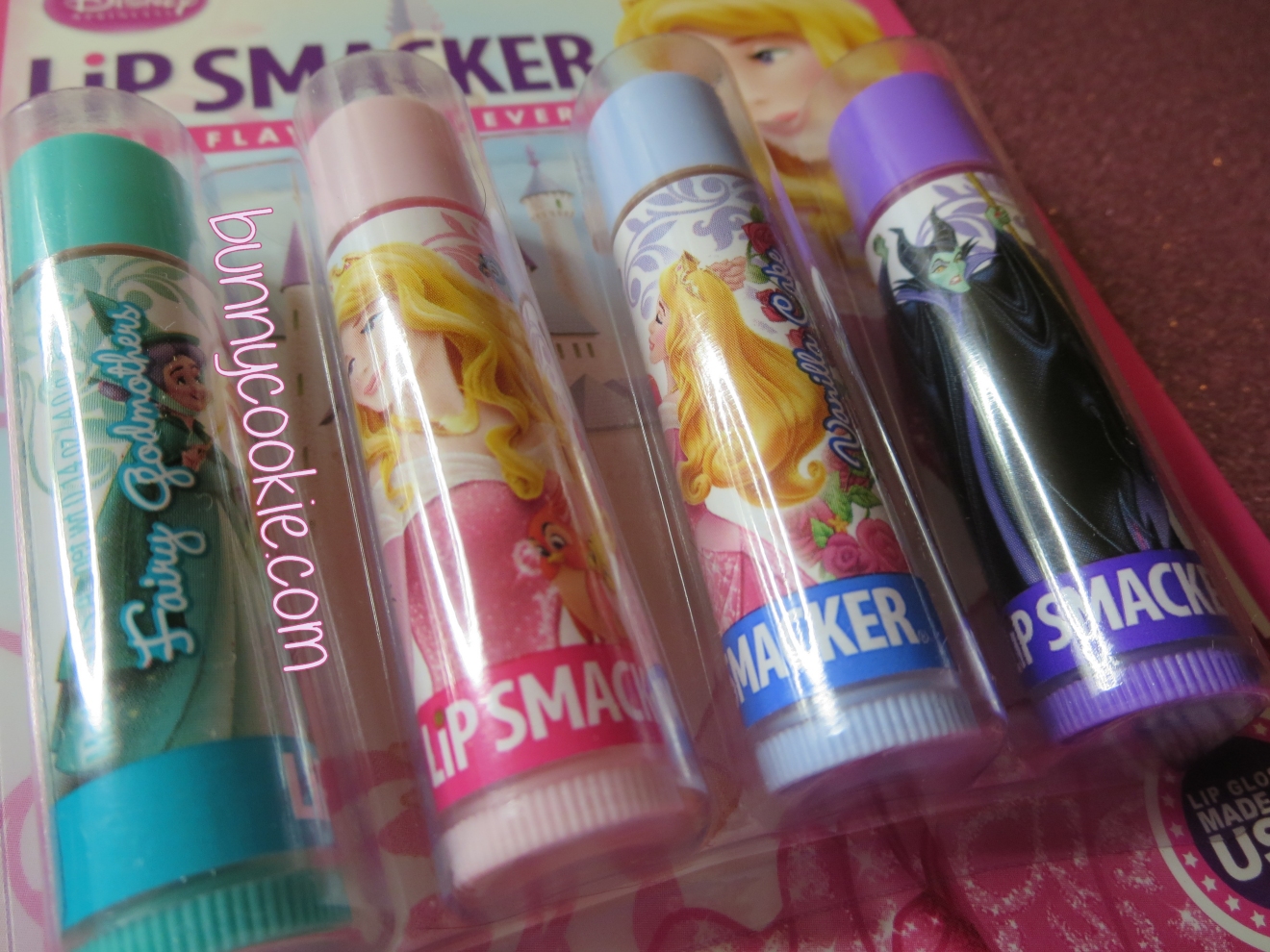 There are a lot more holiday goodies coming up this week, so check back to stay in the flavor loop. Also, if you don't see these for sale locally don't fret! They're not supposed to hit stores until mid-October.