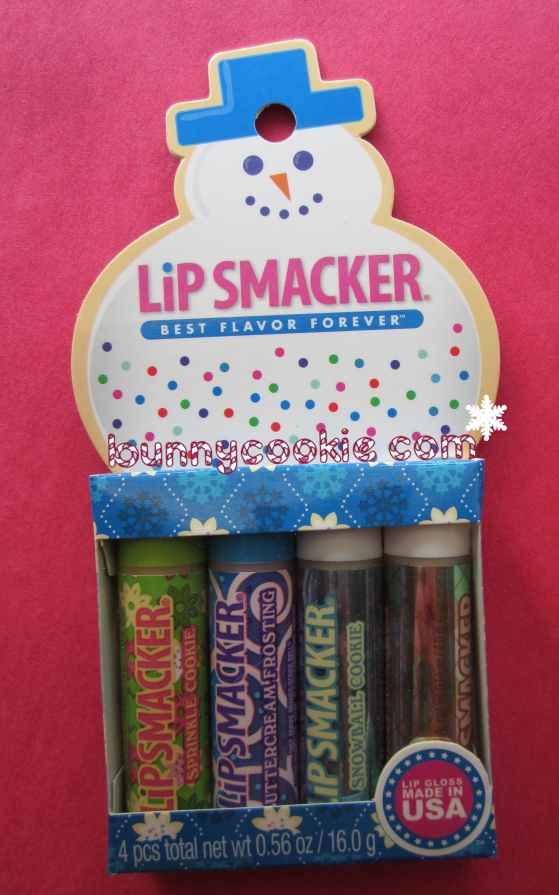 The Holiday stuff I ordered from the webstore arrived today!
I think I've mentioned before how much I love the new carton packaging. It's perfect because you can open the smackers without ruining the cute art.
Overall the presentation is just higher quality. I'd love to see everything smacker-related get this treatment 😀
The 4-pack snowman pictured on left is called the Cookie Lover's collection, and it comes with Buttercream Frosting, Sprinkle Cookie, White Chocolate, and Snowball Cookie.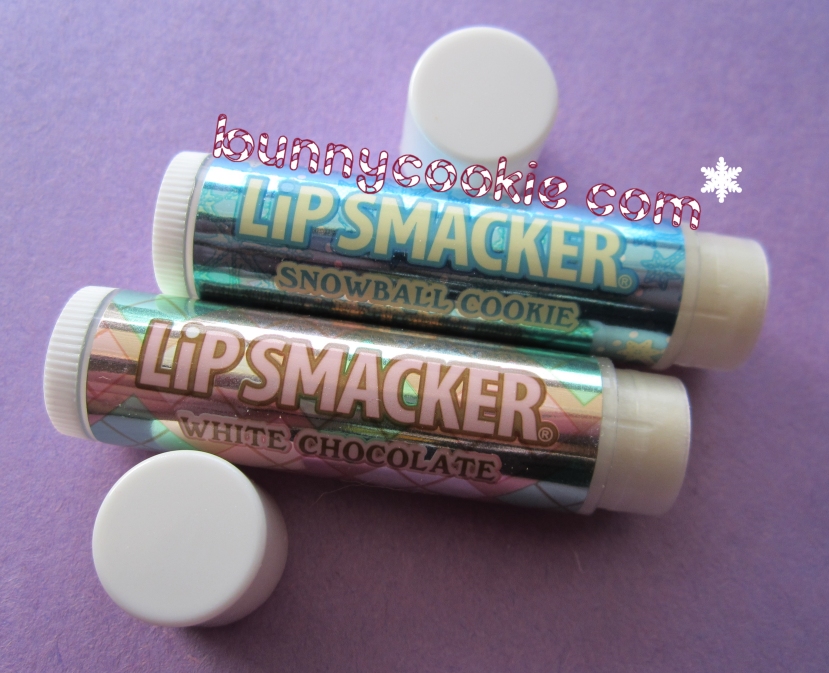 I think everyone has been looking forward to White Chocolate– it's a shimmery low-key vanilla cream with just a hint of chocolate. It's a bit different than I expected but I like that it is mild enough to wear a lot without it being too sickly-sweet. What do you guys think?
Snowball Cookie is the other shimmer balm and it reminds me of a vanilla cookie. But there's another flavor in there that I can't quite place. Any ideas?
Everyone is already familiar with Sprinkle Cookie & Buttercream Frosting so I won't go into those, but I am glad they brought b.cream back.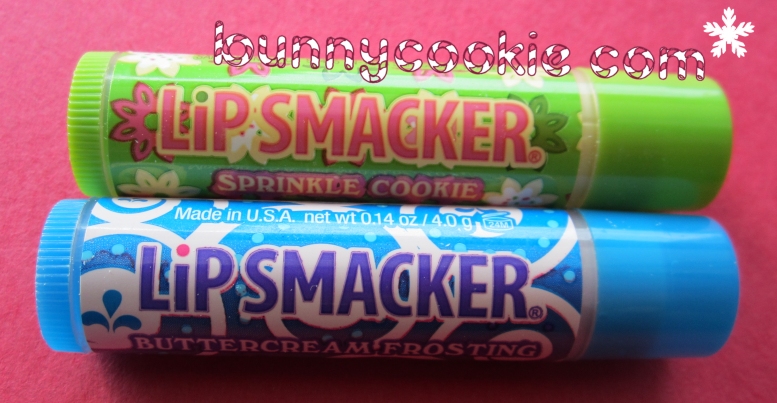 There's also Sugar Plum, Ribbon Candy, and Candy Cane which came in the regular packaging.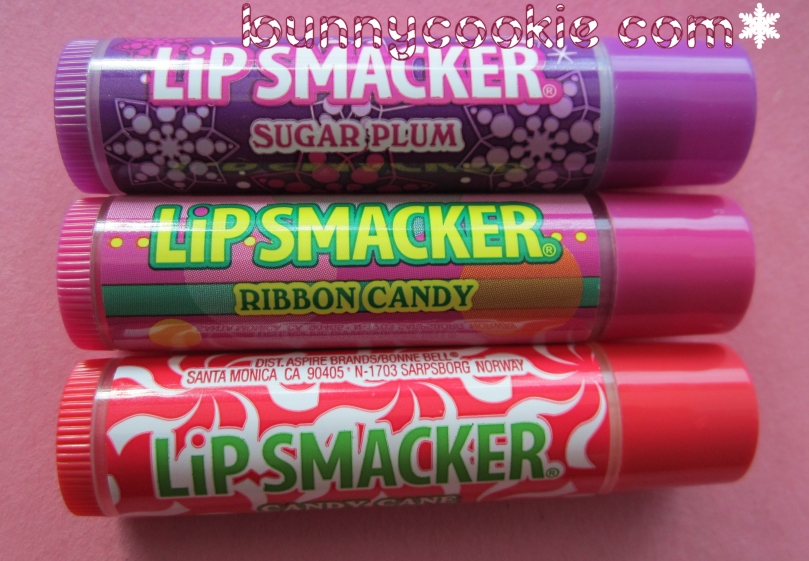 I think Ribbon Candy is the highlight of this trio with its super sweet raspberry candy flavor. Sugar Plum leans more toward the floral formula that we're familiar with from past versions, while Candy Cane is the softer mint flavor. I wish Candy Cane was just a bit stronger.
I'm hoping that Cherry Chocolate, Candied Cranberry, Pomegranate Punch, Gumdrop, and Peppermint Cream will be available soon. Maybe those are a store exclusive?
I'll cover the new Disney stuff in another post this week!