I figured Bonne Bell had more than exceeded their surprise quota this year with the introduction of the amazing novelty smackers, but after finding these at Target consider me educated… and happily shocked.
Eight new smackers, each set delightfully themed with ice cream and donuts in mind:
Presenting the Sensational Sundae collection: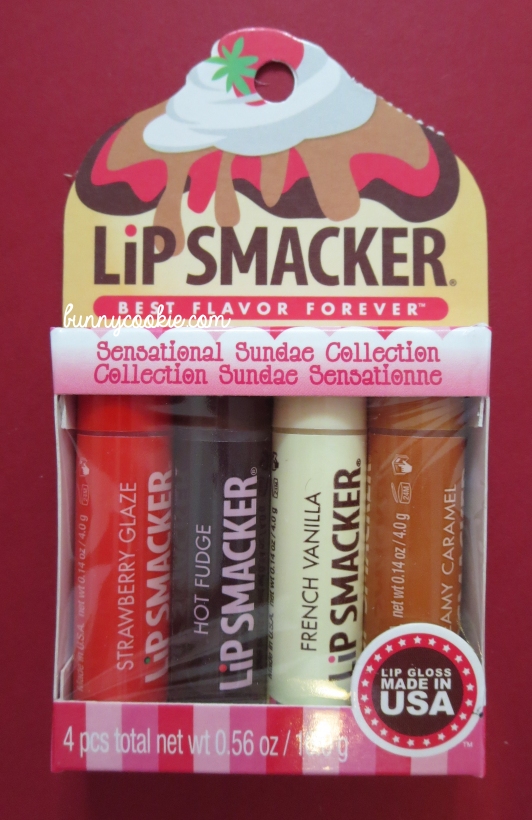 and the Delectable Donuts collection: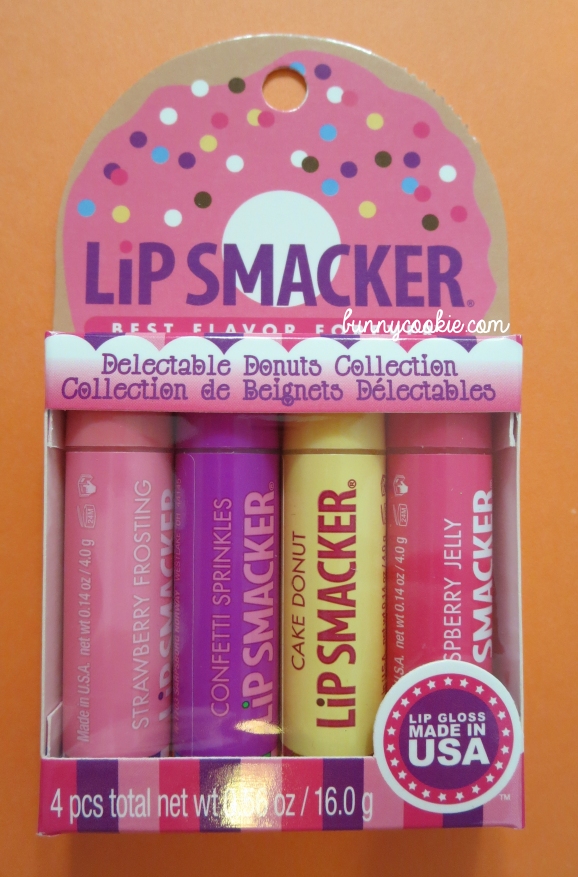 Where did these come from?! Who do I have to blame / thank?! 😀
Toppings that make you go mmm: Creamy Caramel, French Vanilla, Hot Fudge, and Strawberry Glaze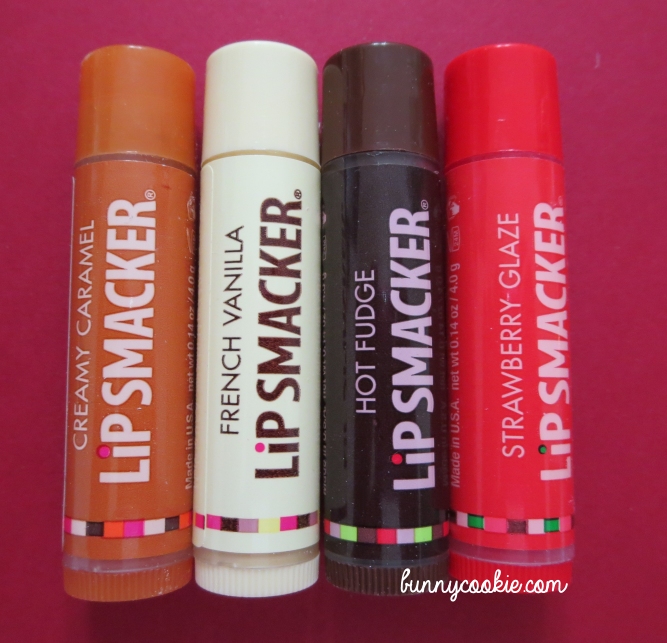 Donuts for every meal: Confetti Sprinkles, Raspberry Jelly, Cake Donut, and Strawberry Frosting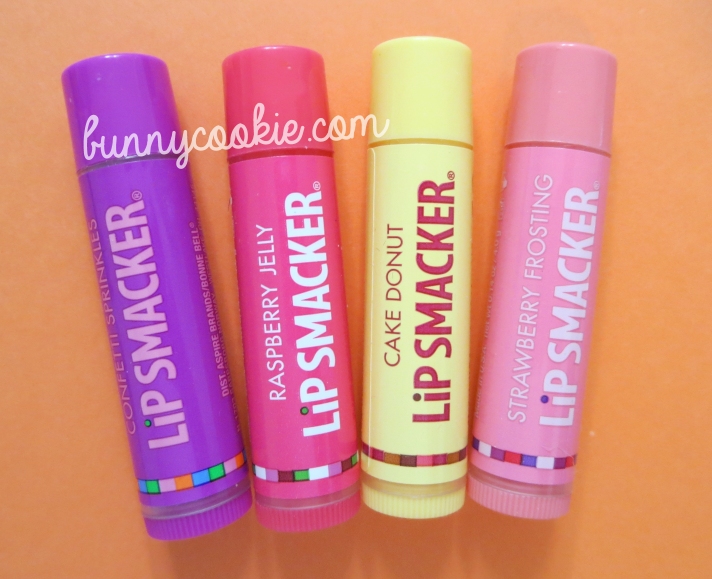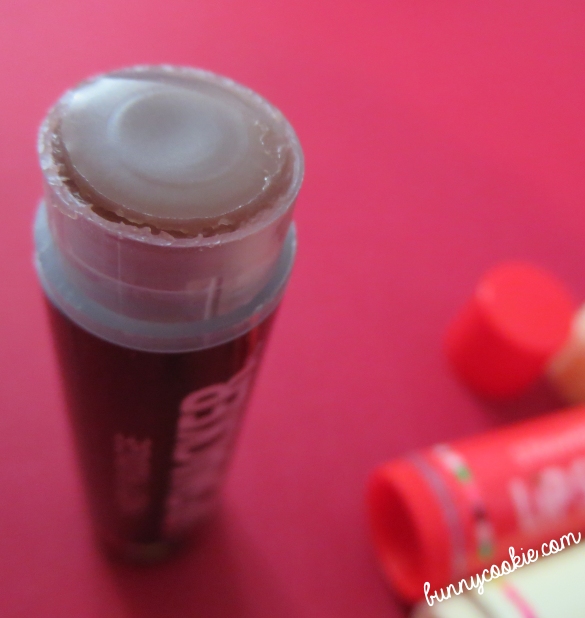 So pretty 🙂 Bonne Bell really perfected these in a few ways; the packaging is a perfect balance between old-school and new, and the tube colors are gorgeous! I love Strawberry Frosting's retro milkshake pink, and the Hot Fudge/Strawberry Glaze pairing. I've been dreaming about a black tube for awhile and this comes close enough…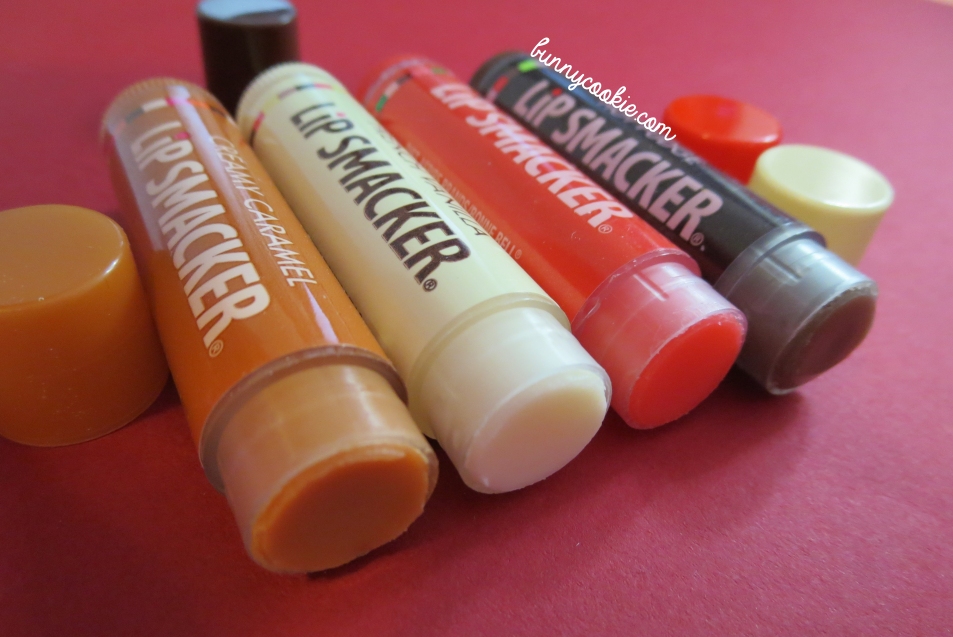 A rainbow of treats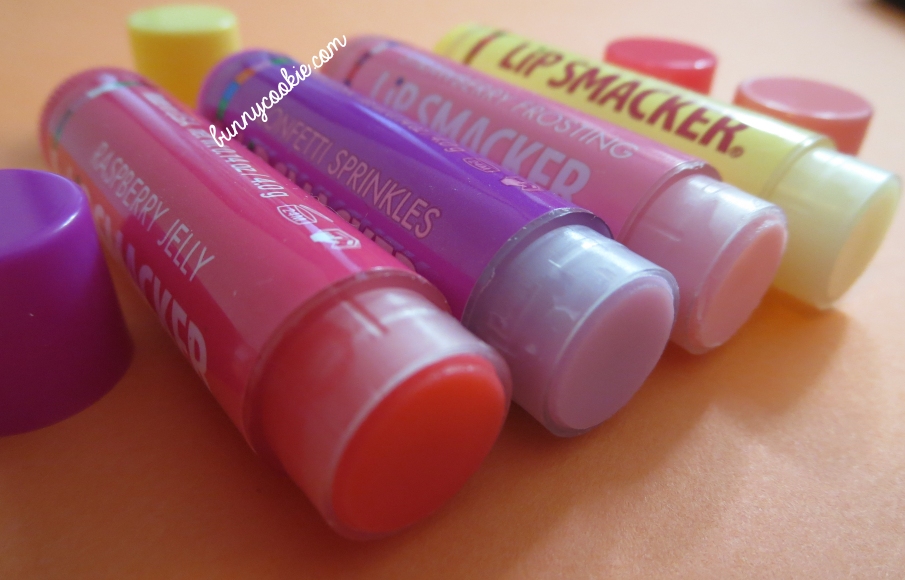 They all have lovely scents that really come out after first use. The richness of Creamy Caramel and French Vanilla are sooo nice. Hot Fudge is very reminiscent of the 90's Strawberry/Raspberry Chocolate duo (and M&M) smackers. Strawberry Glaze is super tart (yum) and has mild color, while Raspberry Jelly is super sweet. Interestingly, Strawberry Frosting has a mild minty note that keeps reminding me of mid-2000 flavors… maybe it's just me.
I can't comment on Cake Donut and Confetti Sprinkles because I can never tell with those types of balms 😛 They're all the same to me!
So, this release gets a high grade from me. What do you guys think?
Also can anyone tell me if Strawberry Glaze is similar to the jewel capped Strawberry Garnet Glaze? I don't have an open one to test and I can't remember!