Here are some photos of the gorgeous 'Utterly Ariel' shimmer collection!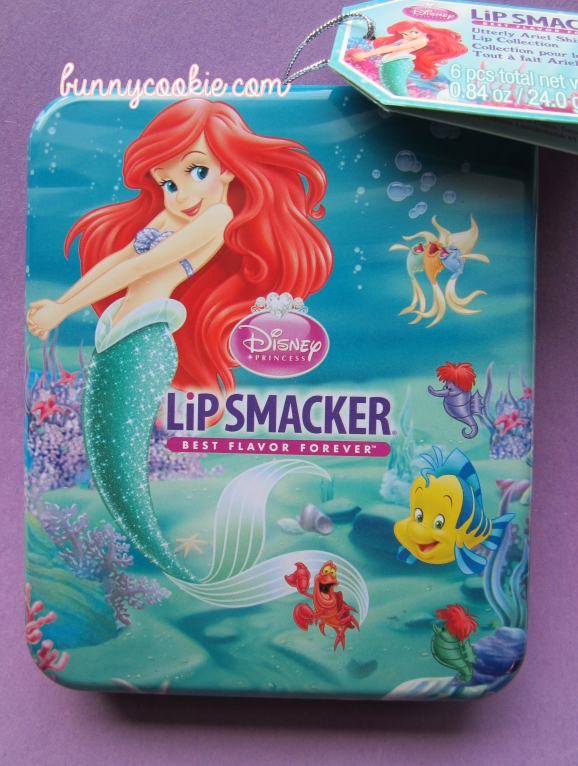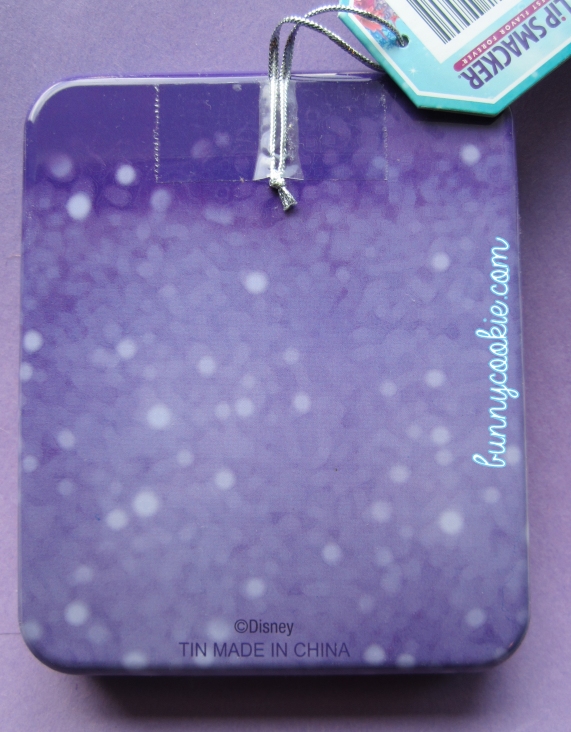 6 shimmer Smackers are included. They are classic flavors though a couple have a cute spin on the name:
* Calypso Berry
* Cotton Candy Castle (aww)
* Bubble Gum
* Marshmallow Wish
* Vanilla Lights
* Strawberry Stars
If you like their glittery balms then you will definitely like this set. I think Marshmallow Wish is my favorite this time around, though it's impossible to ignore their Strawberry stuff 😀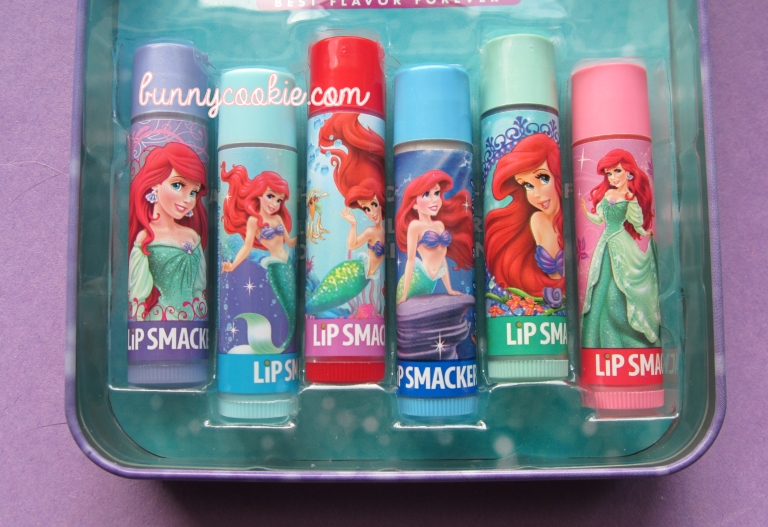 The new artwork is lovely. I really like the details on Marshmallow and Vanilla's designs–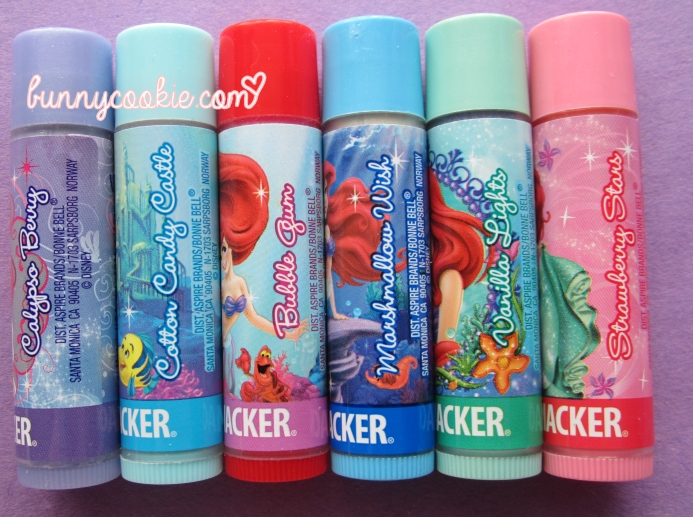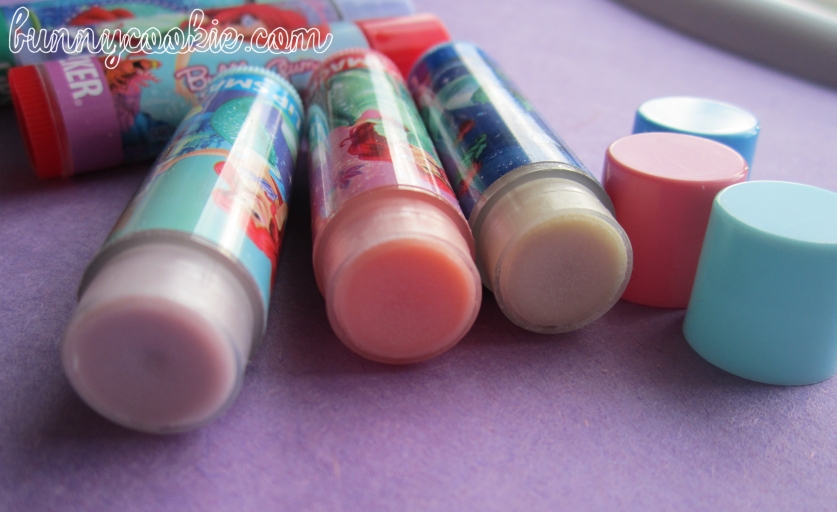 I mentioned in an older post that there are a few Holiday tins. I think a Daisy/Minnie tin and a Milkshake themed tin paired with the new retro smackers.
If you bought them please feel free to share pics! The tins alone are worth having, they're well made and look cute with everything.
I can't say for sure where these are available since I bought them online buuut hopefully they'll be on the webstore with the other Holiday stuff.