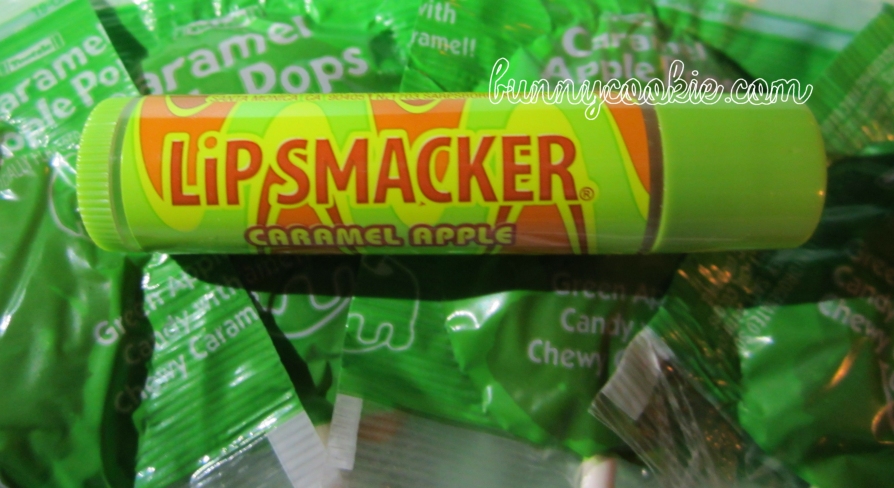 Here's a couple of pics of the new Caramel Apple Lip Smacker. I have to say, BB nailed this flavor this time around.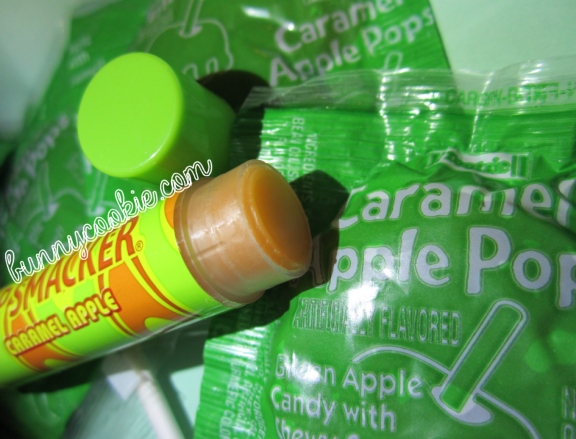 I love the Halloween set they did a few years back, but that Caramel Apple had more of a floral thing going on scent-wise.
However this formula is probably as close to its namesake as you can get in lip balm form 🙂 It's perfect.
Also yay for the Holiday preview Lip Smacker posted on their facebook!! The new packaging is great, but I'm not gonna lie, I'm suuuuuper excited about the flavors this season:
* Ribbon Candy
* Sprinkle Cookie
* Cherry Chocolate
* Candy Cane
* Buttercream Frosting
* Sugar Plum
* Peppermint Cream
* White Chocolate
* Candied Cranberry
* Snowball Cookie
* Pomegranate Punch
* Gumdrop
I need White Chocolate in my life asap!