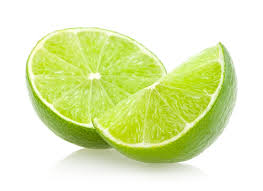 I don't know about you guys but this has been one hot week so far.  With that in mind, there is no better way to wrap up this warm weather than to dig out the most summery smackers I can think of–the Australian smackers!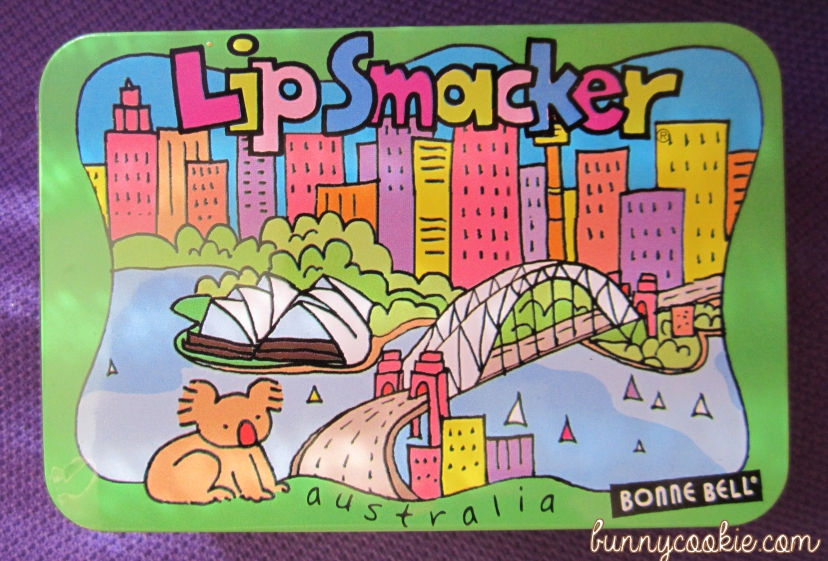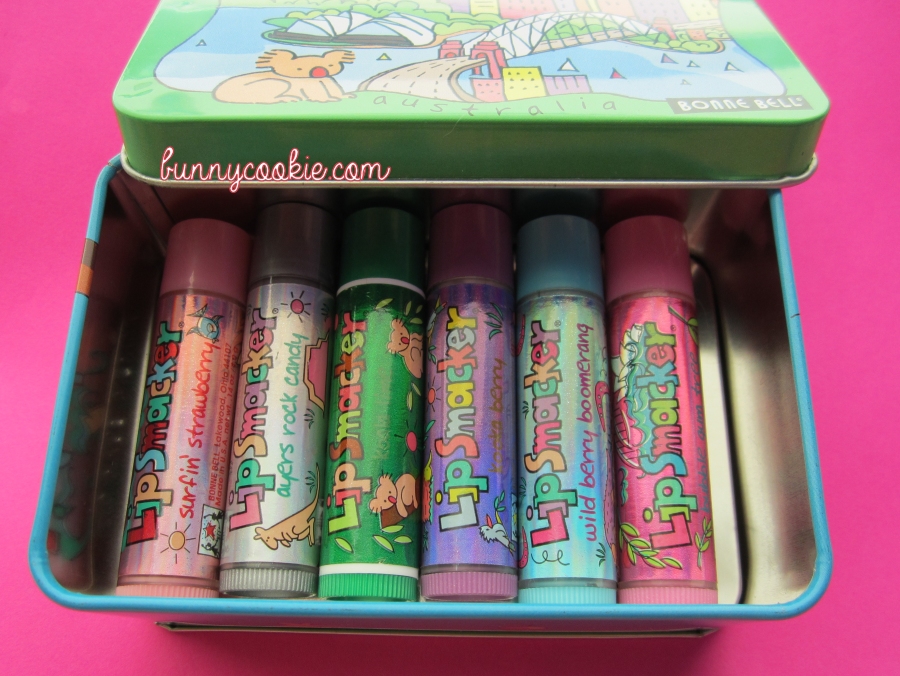 This cute limited edition 6-piece set was designed all the way back in 2000 for the Sydney Summer Olympics.
It's especially cool because it is themed from top to bottom, from the tin…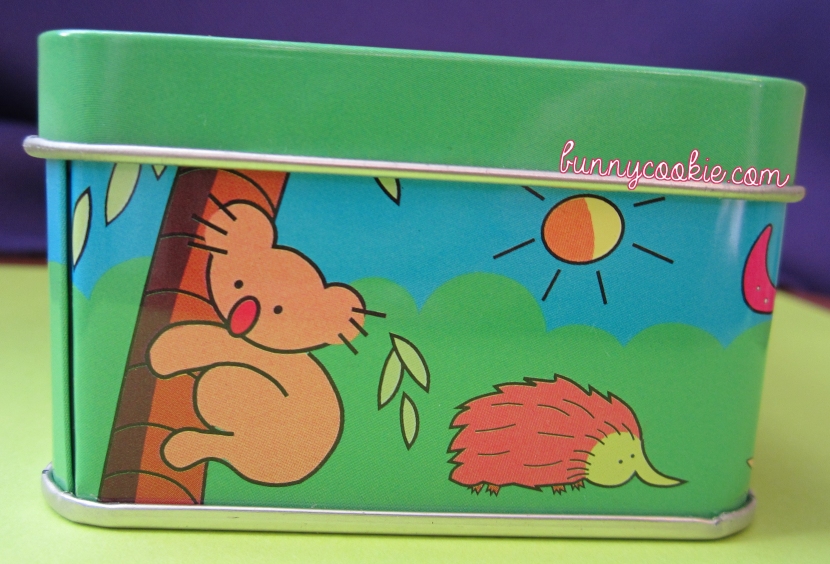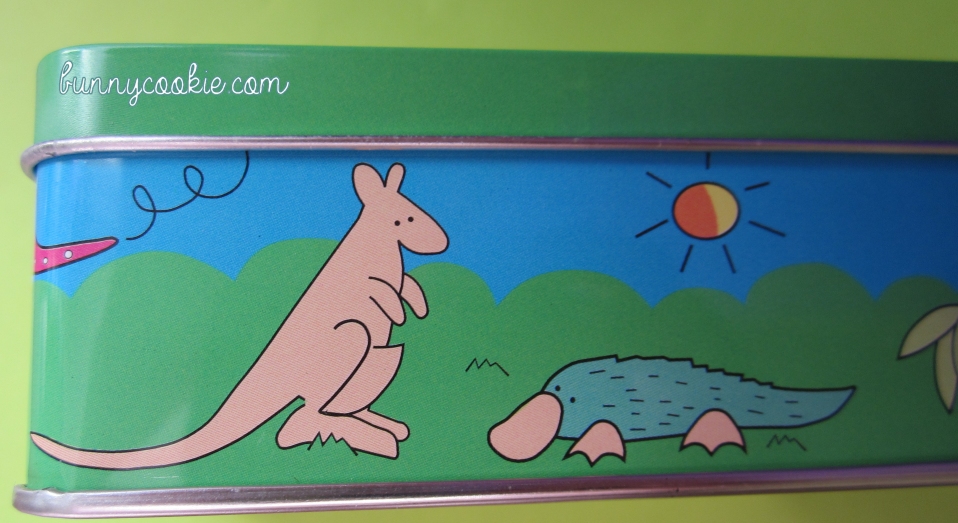 …to the cardboard packaging…

…and of course to the adorable Lip Smackers themselves 😀
All of the smackers have a shiny metallic label that is decorated with cute art that matches the name.

Some fishies on Surfin' Strawberry :]

 I love that the names are themed too. Bubble Gum Tree!

Here's Kooka Berry which is named after the Kookaburra bird.
Apparently the Kookaburra are known for their bird-call because it sounds like maniacal, almost human-like laughter. Here's a youtube vid.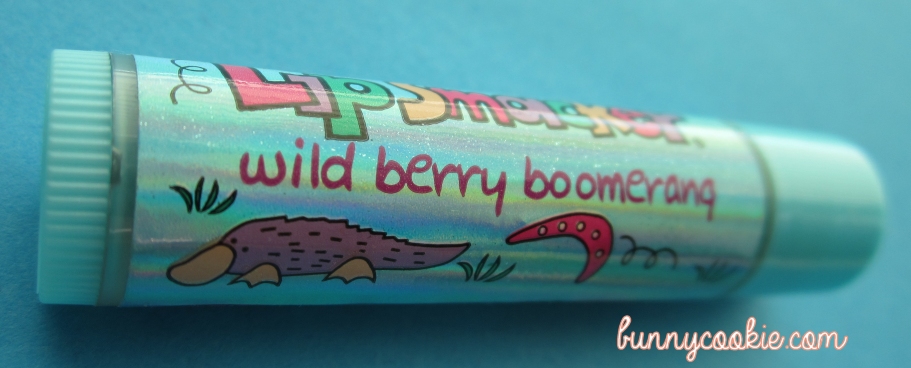 Wild Berry Boomerang. What do you call a boomerang that doesn't come back? A stick. Groan… 😀
If you noticed that these flavors are quite similar to the cosmic/shimmer collection, you'd be right. Below is the yummy Ayers Rock Candy.

According to Wikipedia, Uluru (also known as Ayers Rock) is a "large sandstone rock formation in the southern part of Australia."
I think "Uluru Rock Candy" sounds pretty cool in a spacey way.
Lastly is Koala Lime which wins the award for Most Precious Thing on the Planet. Lime also happens to be one of Bonne Bell's best flavors.
I've always heard that koalas are really mean but I am just going to keep pretending they're Australia's tree kittens. 😛
Speaking of kittens, here's mine enjoying Wild Berry Boomerang. Well the cap, anyway.