Just a quick post… who had this delicious set back in the mid-90's?
They have very accurate formulas and both have kept their strong scent despite pushing two decades old 🙂 Strawberry Chocolate had a lovely red tint that showed up when worn while Raspberry Chocolate has a colorless balm.
They also came with a keyring cap–if anyone has that version we'd love to see a picture!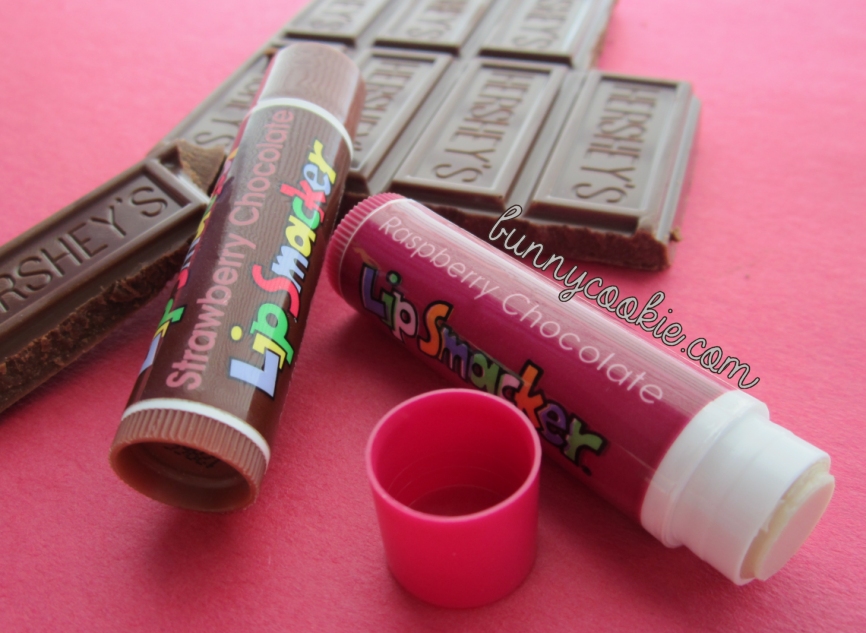 Strawberry Chocolate & Raspberry Chocolate