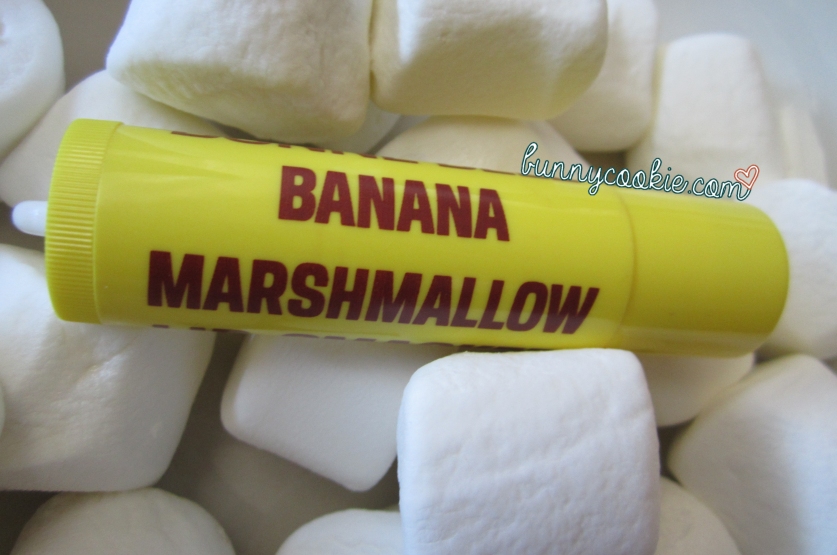 The blog is overdue for a vintage spotlight post!
This time around I have chosen Banana Marshmallow, a vintage biggy Lip Smacker that perfectly captures the amazing delicious-to-unique ratio the old flavors perfected so long ago.
I know I say this probably 99% of the time but this really is one of the all-time best! Look at that brown font and unrelenting yellow tube! Oh and the necklace hook on the bottom that so many smackers of that era had 😀 It really highlights the design aesthetic of the time.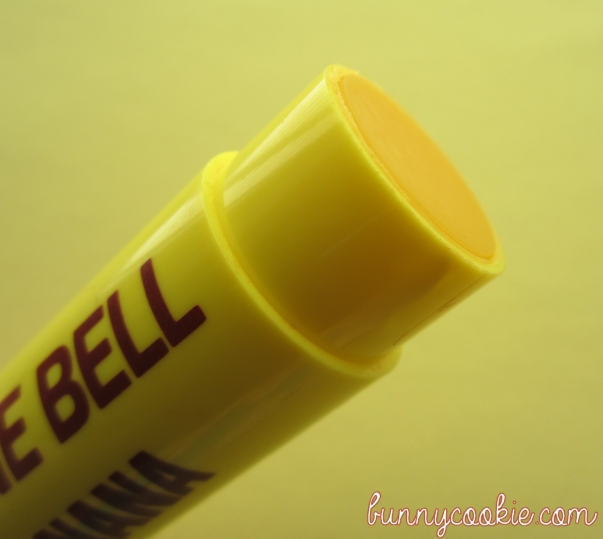 Also props to Bonne Bell on the scent, because even though marshmallow tends to be one of their weaker flavors (in that it loses hold of its scent pretty quick) this decades old smacker smells like it rolled off the factory line yesterday– in fact scent-wise it actually leans more in marshmallow's favor.
I know it's only August but you can bet Bonne Bell already have something up their sleeve for the upcoming holiday collections…this is definitely a worthy bring-back contender 😀