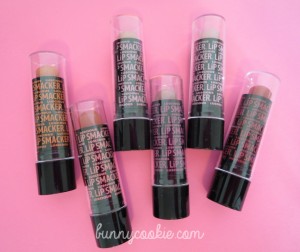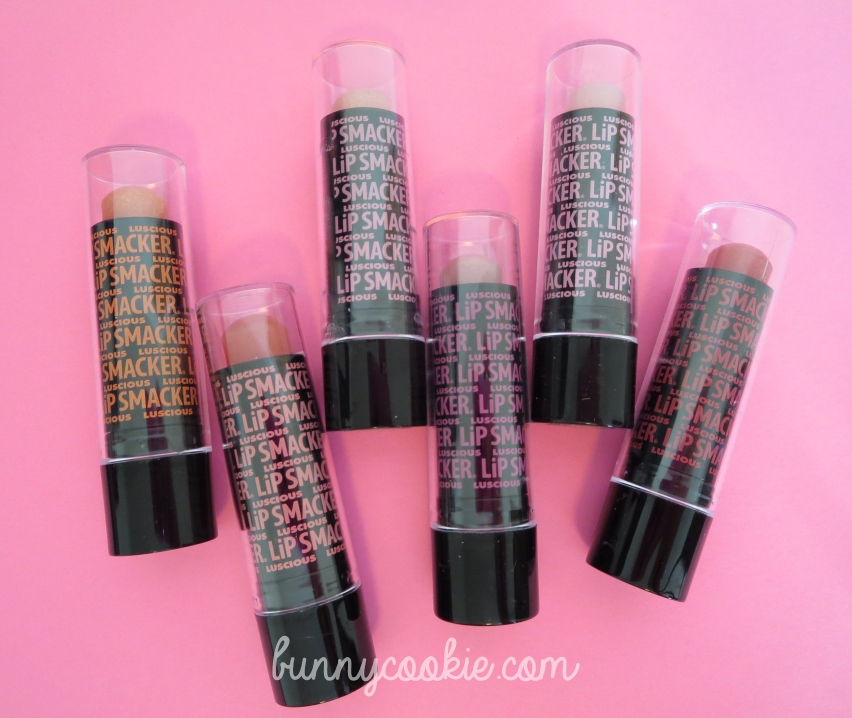 If you're a regular reader, you probably remember me raving about the Luscious Lip Smackers line back in February, but if not, go check out my review! These little cuties are still in regular rotation for me, and so are the gorgeous liquid Luxe counterparts: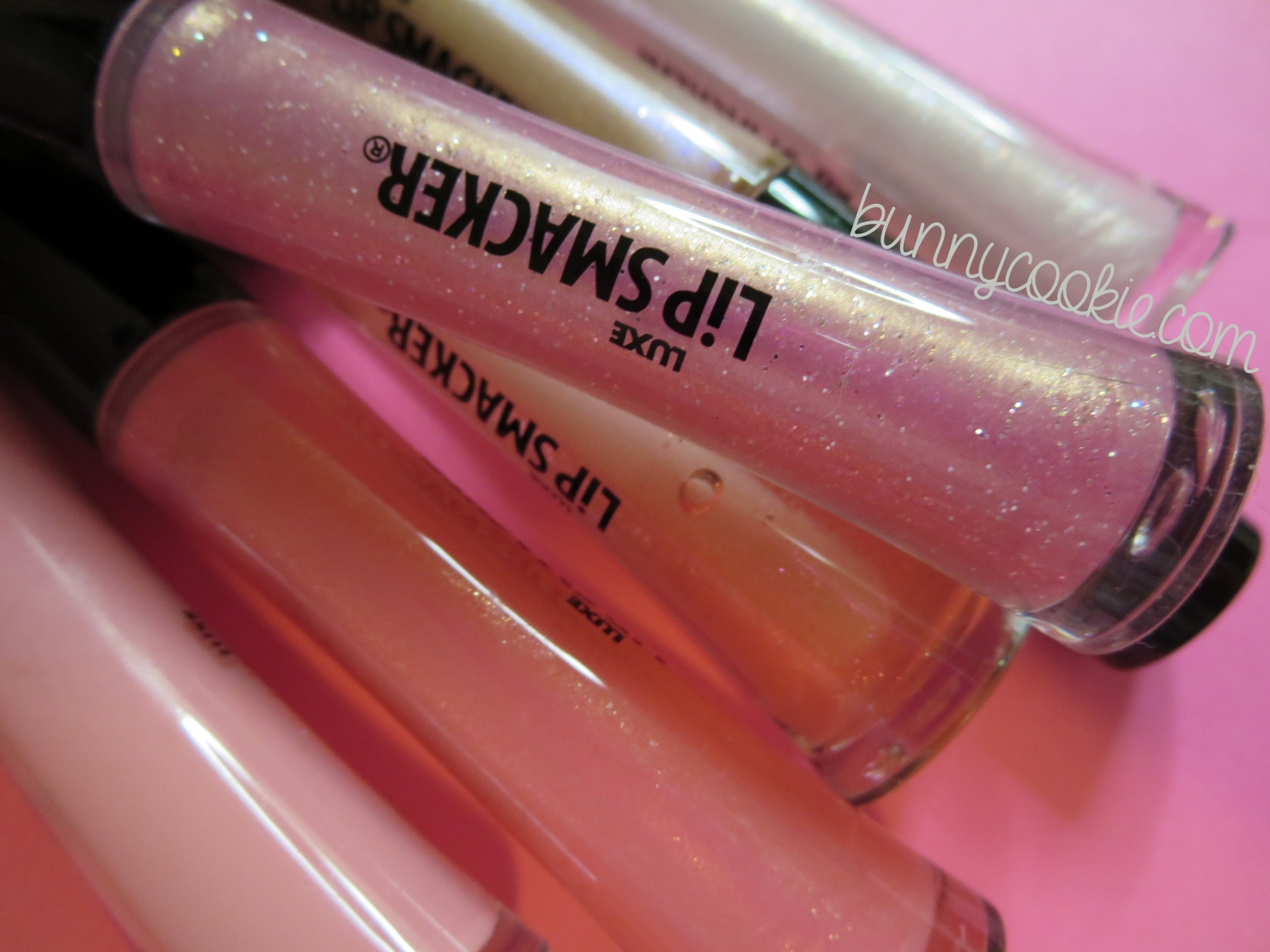 Yes, this appears to be a Bunnycookie first–a lip gloss review! It's true. I'm a die hard lip balm fan, but these glimmery, high-shine glosses have just the right texture, thickness, and strength to make me fall in love. That isn't to say I don't love liquid Smackers (or other non-balm products BB releases), because I do, but this blog's focus has always been nostalgia for me. And that sits squarely on the shoulders of the balms.
But it seems kind of unfair not to acknowledge how great these are, especially when they are clearly made to complement the Luscious line. Where the Luscious balms are sticky, the Luxe glosses are smooth (which means less random stray hairs getting stuck to your face). You can mix and match for maximum shimmer and gloss, and all of the scents work well together.
Here are some swatches & flavor names, but keep in mind that the glosses are translucent when applied.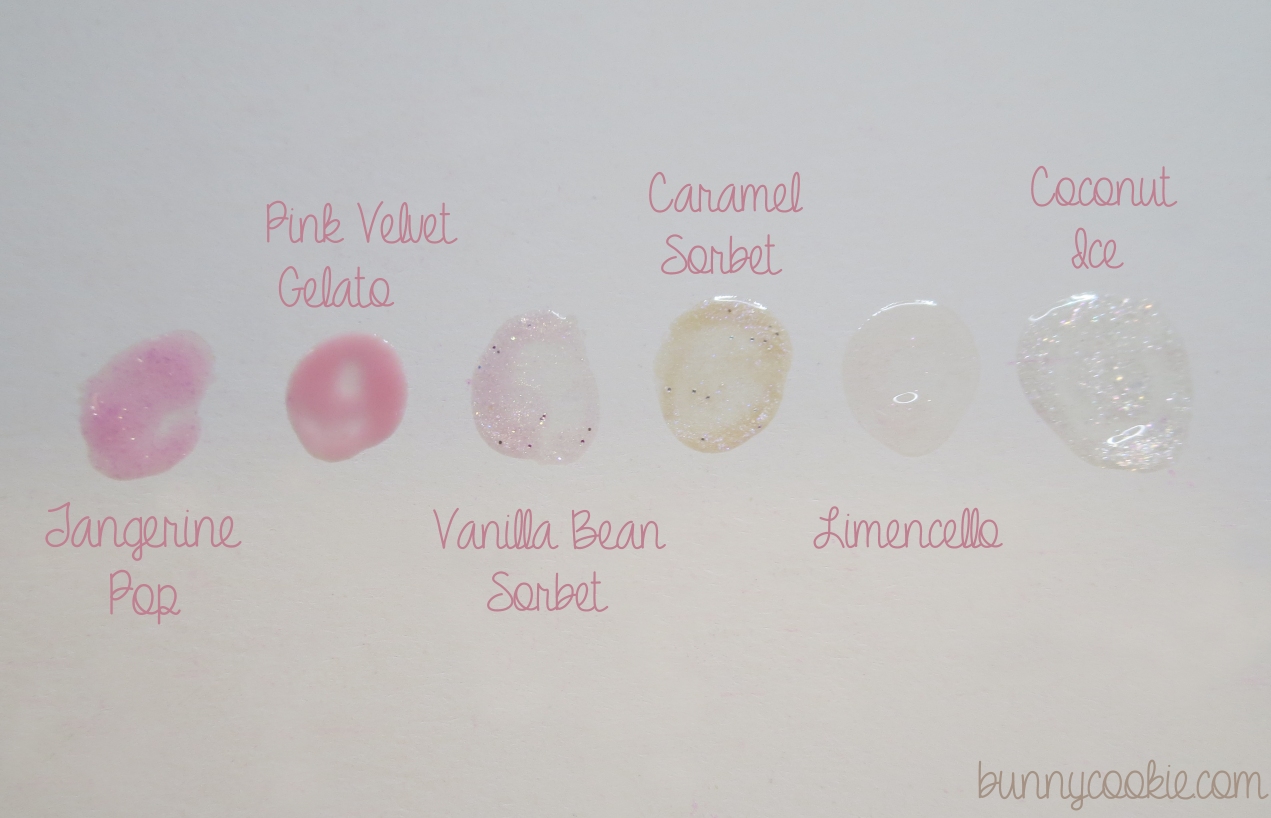 The glosses enhance the balm and create a very mature and polished set that BB should be pretty proud of. And again I find it hard to pick out favorites, though I'm always partial to Coconut and Tangerine. Limencello is nice too.  And Vanilla Bean… well, being unable to choose is the classic Bonne Bell marker of a good product 🙂
Admittedly this review might seem kind of random, and kind of overdue, but it isn't without good reason!  The blog has been on a contest streak, and this time Bonne Bell is going to send a lucky reader a set of each! 🙂 And there will be another secret smacker surprise included too…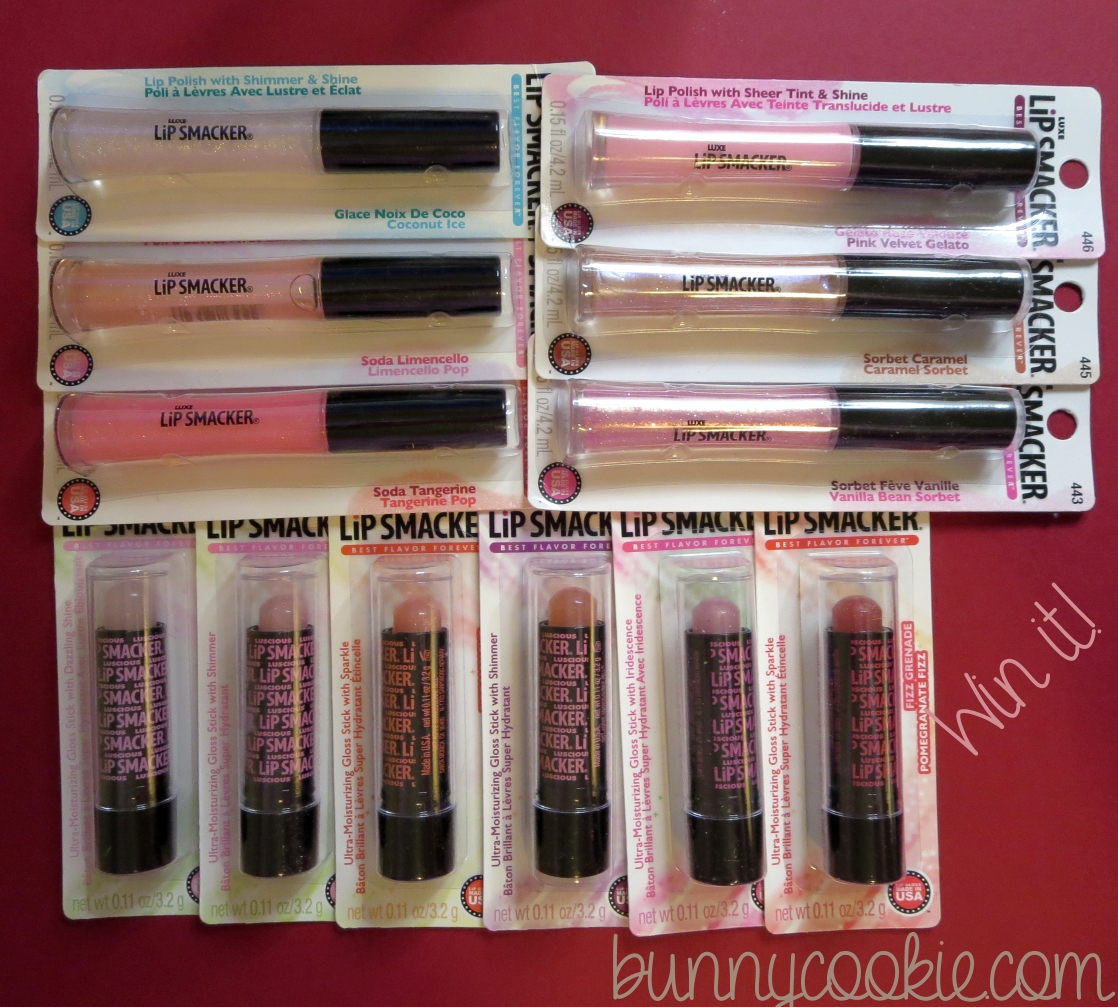 Check out all that lovely lip product someone is going to win!
So, tell me: have you tried the Luxe and Luscious line? If so, what's your favorite flavor?
Contest starts August 5th at and ends August 10th at 12AM EST. US residents only. Up to 5 entries per person. Please use a valid email address–the winner will receive notification via email and will have 24 hours to respond. Good luck!