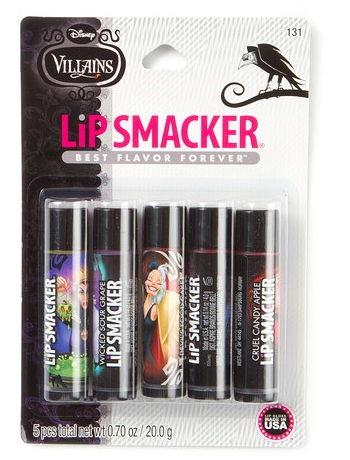 I spotted this amazing Disney Villains smacker set on Claires.com, but it was promptly removed! Darn, but at least we get a preview.
Here's the accompanying text:
"Have a frighteningly fun time with Disney's Divas of Darkness thanks to this special edition, 5 piece Lip Smacker collection inspired by the Disney Villains. Don't be fooled by Disney's bad girls; the glosses are good for your lips. The formula is deliciously moisturizing and provides a beautiful shine. Check out this devilish collection and decide who's the fairest one of all. Flavors include: Evilly Delicious Punch, Wicked Sour Grape, Devil's Food Cake, Ruthless Red Licorice and Cruel Candy Apple."
And here's a screenshot of the Claire's page before it was taken down: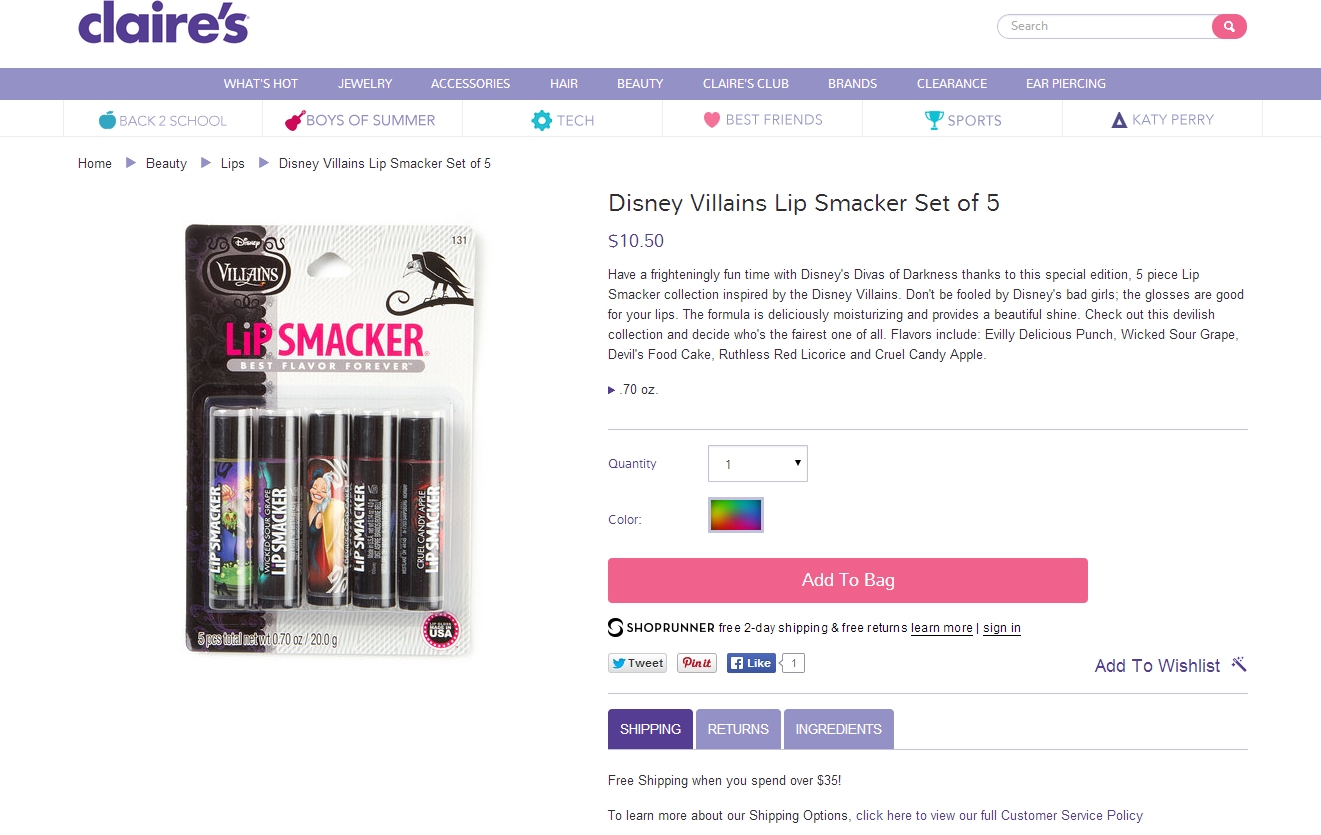 Between these & the Frozen ones announced on their FB page, I can barely believe it. They're gorgeous!