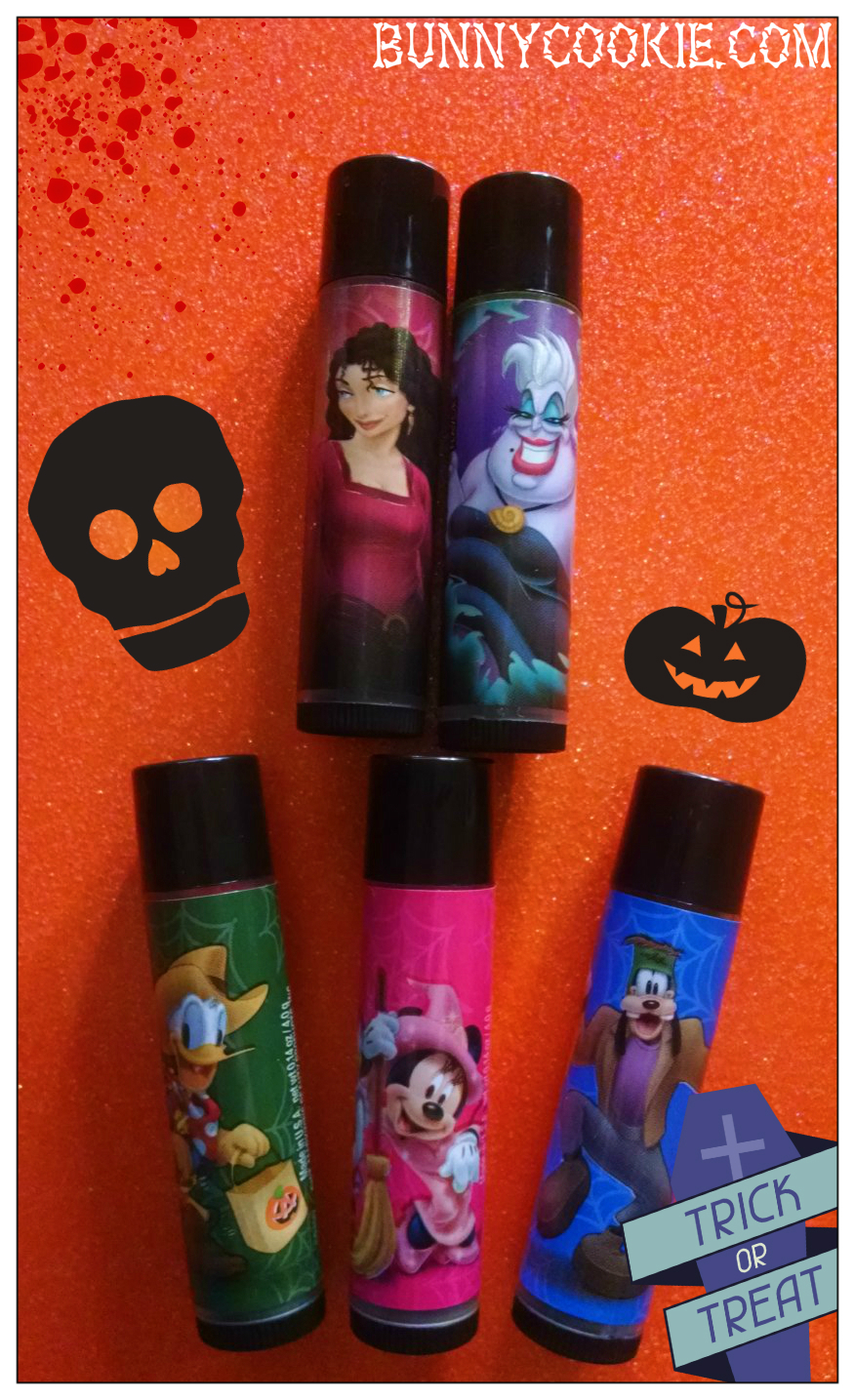 It's that spoOoky time of year again, though you might find that this year's Halloween Lip Smackers are too cute to leave you shaking in your boots. At least your lips will be moisturized, right?
Many of you will recognize some familiar designs/flavors from last year, but there are a couple new characters making an appearance that are worth picking up. On the left are the new designs and below you'll find a picture of the full collection. I'm especially loving Sweet Sugar Spell from the villains set, which is that very light sugary cotton candy flavor many of us like so much. Ursula's formula has also magically transformed from Wicked Sour Grape to Wicked Sour Apple.
There is a new Mickey & Friends trio too featuring Caramel Apple Fun, Strawberry Jelly Macaroon, and Brewing Up Halloween Punch (I love when LS does flavor names like this). A fun way to stock up on some classics while bringing in the holidays.
And hey, maybe some of that Halloween magic will find you extra lucky this year? There's an awesome giveaway happening over on Lip Smacker's facebook page — click here to check it out. 5 winners will receive the complete 2015 Halloween collection (make sure to read the full rules), which is a pretty fun way to go trick or treating 🙂 
(that actually gives me an idea. Remember those houses that gave out full sized candy bars? I'm totally gonna give out biggy Lip Smackers. Past-me would have loved future-me 😎 )