"Celebrate the season with Lip Smacker, a Holiday tradition that girls look forward to year after year…"
This description on the Ice Cream Dreams collection couldn't be more true 😀 And one tradition I look forward to is the shimmer smackers! Yay!
Ice Cream Dreams features 4 shimmers in Cinnamon Swirl, Butter Brickle (!!!), Berry Pie, and Sugar Plum.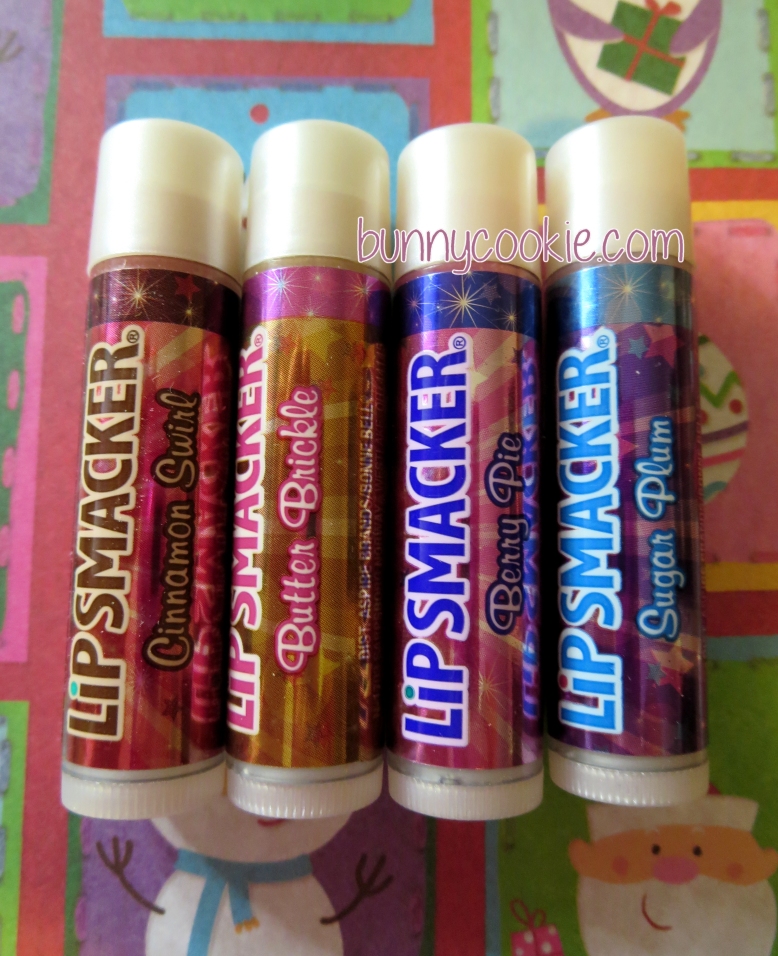 The shiny labels are pretty (better than last years), and the scents are fun and very strong. Butter Brickle is a nice salty dessert, while Berry Pie is all berry and no bakery filler scent–thank goodness. I'm also really happy that this is the sweet Sugar Plum formula; very light with no cloying floral notes to be found. Cinnamon Swirl is a heavy toast scent that will, again, be hit or miss with people.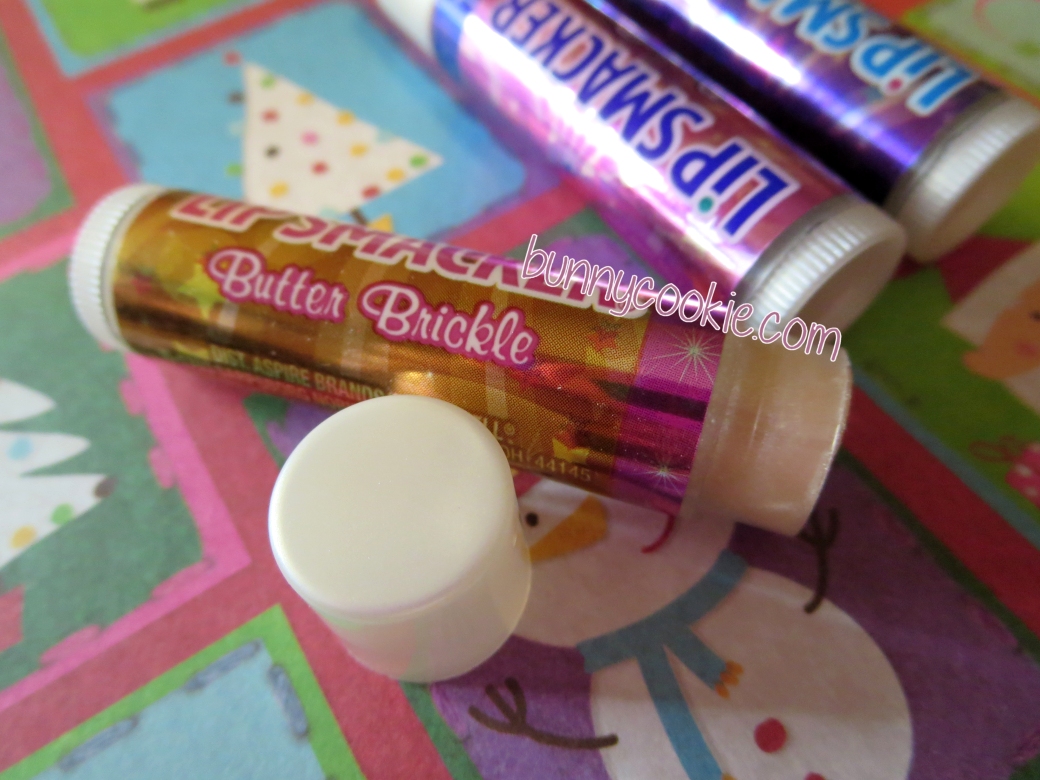 Delectable Desserts is the non-shimmer counterpart that comes with White Chocolate, Angel Food Cake, Coconut Flake, and Sugar Plum Frosting–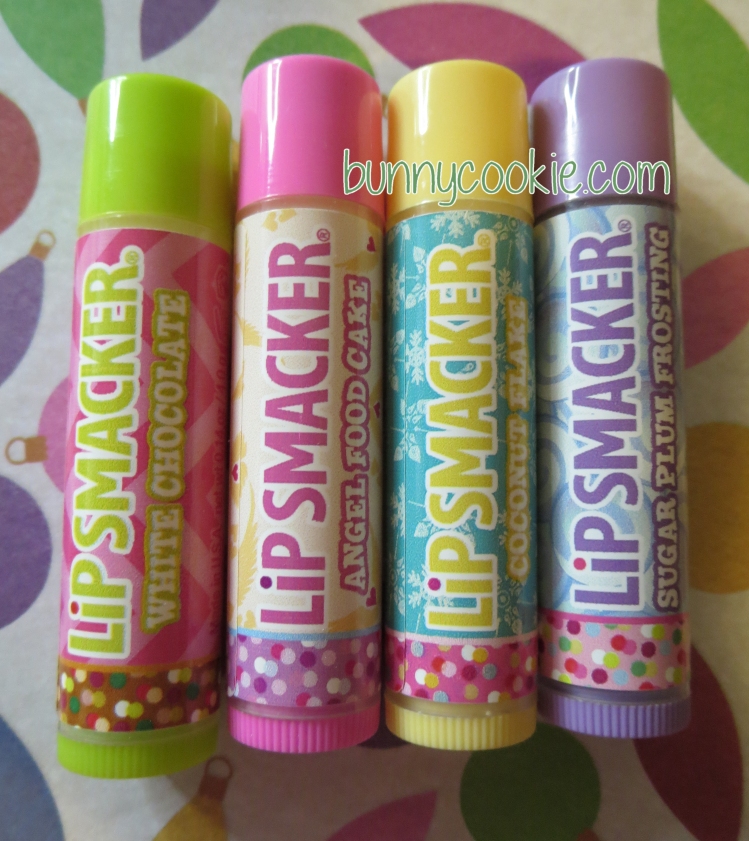 Some of these will be familiar (looking at you, White Chocolate), but this is also a good set. Sugar Plum Frosting is amazing! I normally don't like Sugar Plum either.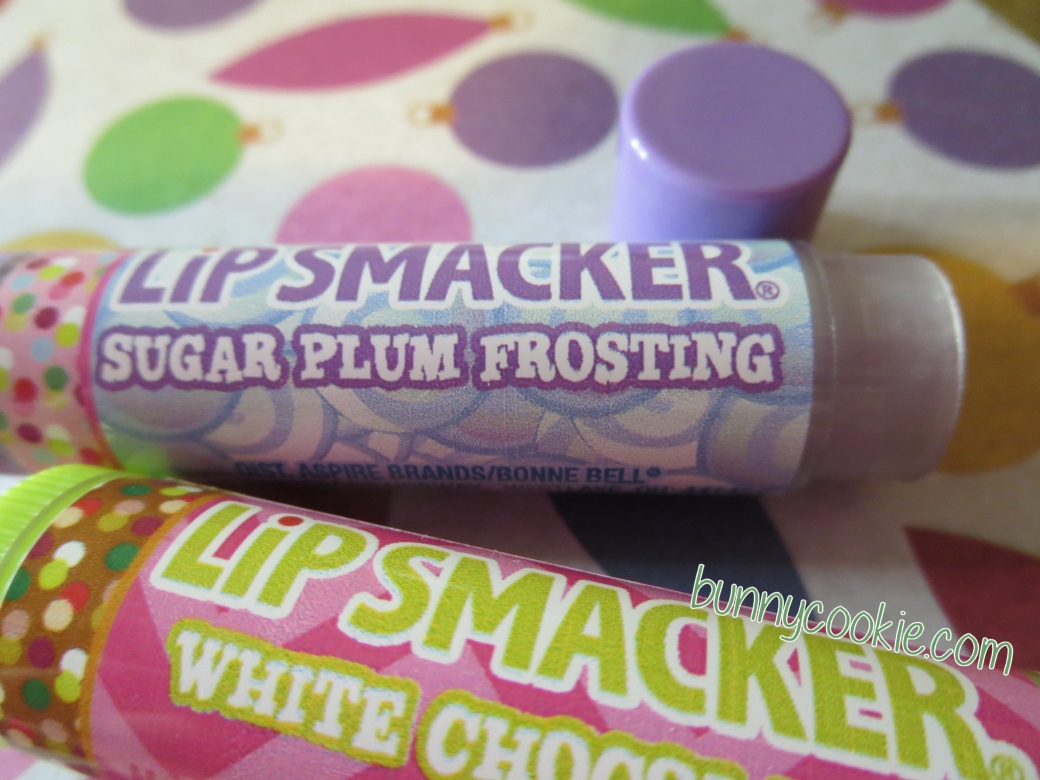 (I was just thinking… I really miss the year stamps that were popular on Holiday smackers in the mid-2000s. Seeing '2015' on next year's labels would be so cool :D)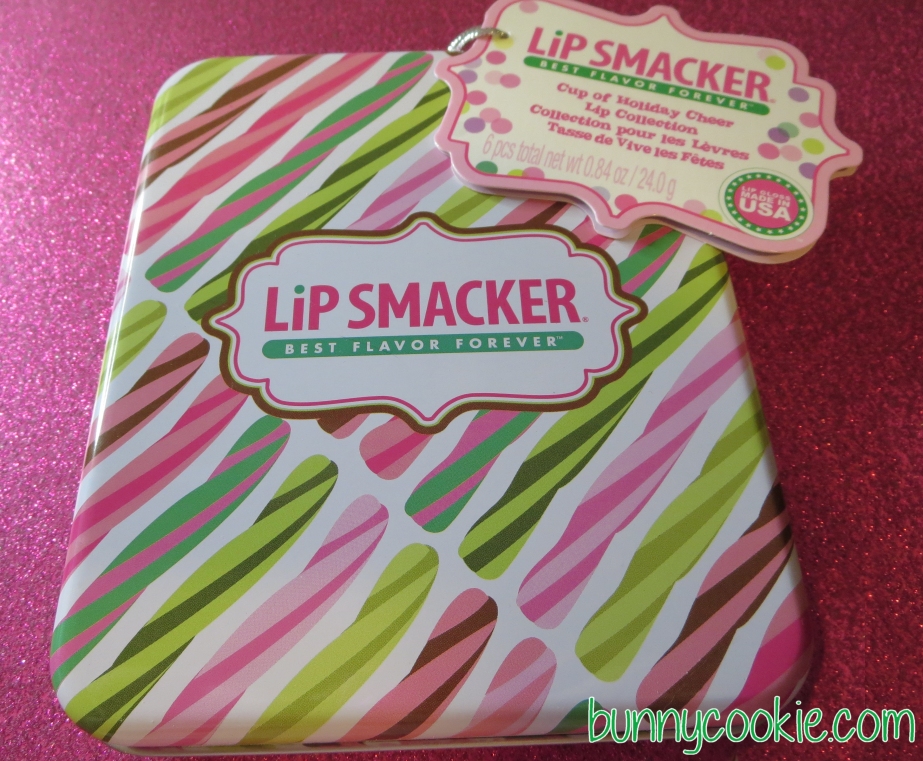 The last present underneath the tree is the 6-piece Cup of Holiday Cheer tin, with flavors such as Caramel Cider, Peppermint Frappe, Snowflake Cocoa, Holiday Punch, Whipped Eggnog, and Pumpkin Latte.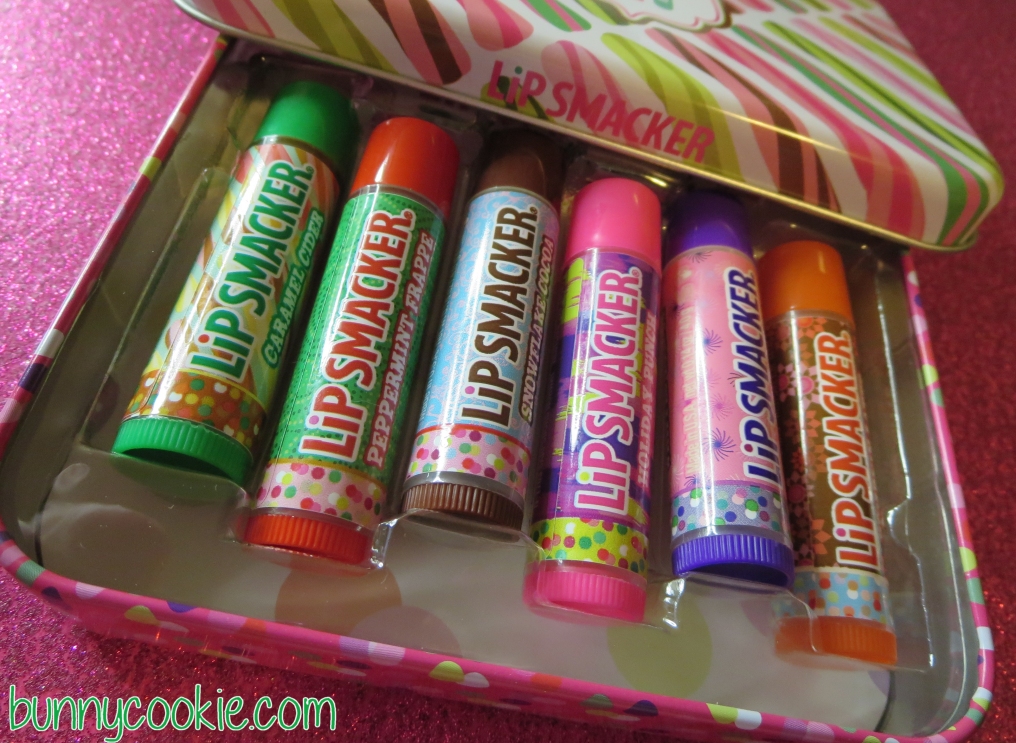 Let me just say this is one ambitious Holiday set. It would have been easy to axe the stranger formulas (Whipped Eggnog & Caramel Cider are something else!), but yet here they are. I love this collection for a few reasons–mainly because these are unexpected scents, but also because they wrap-up a year of smacker induced haze. One of the most memorable smacker years ever, too. Oh, and Peppermint Frappe rules, so there's that.
When Bonne Bell gets weird, magic happens~