The vintage Good & Plenty biggy Lip Smacker was yet another iconic brand pairing in smacker history.
If you're not familiar with them, Good & Plenty's are a spicy black licorice candy with a hard coating, making it a perfect match for Bonne Bell's unique line. BB did great with it because its formula still smells strongly like the real thing.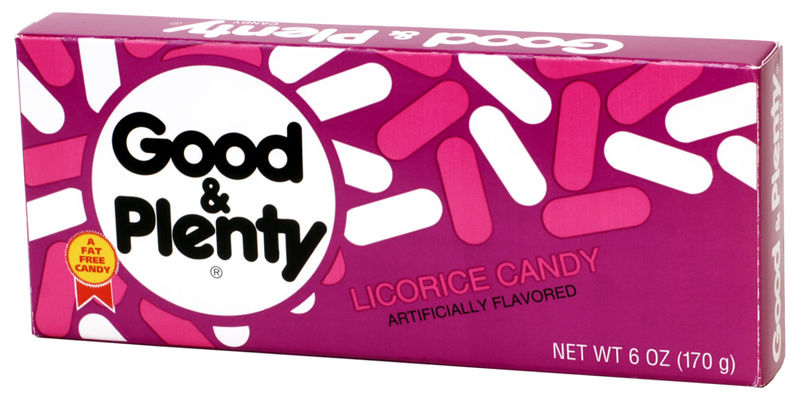 While it saw a few different design changes in its day, it always kept a similar scheme to match the candy box. What I like the most is that even though it's black licorice flavored the balm is pale pink 😀 Too cute!
It seems that people either love or hate black licorice. I like it, what about you? Would you buy this flavor if it were available today?