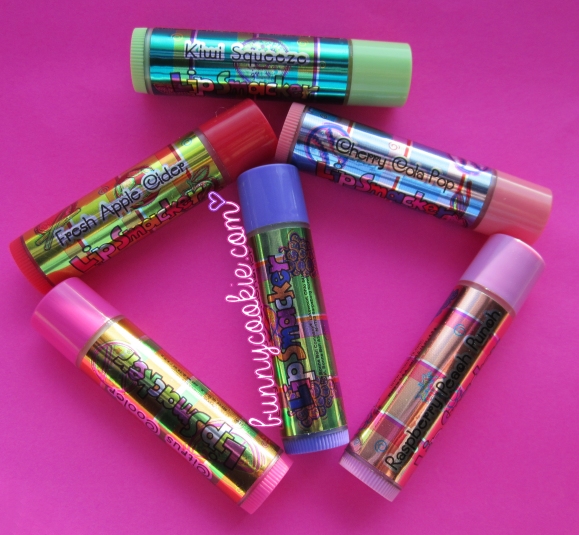 Here's a picture of the limited edition back-to-school set done some years ago called Refreshment Time. These smackers came in a cute zipper bag which was perfect for pencils and other school supplies 🙂
What were/are your favorites from this collection?
I always liked Fresh Apple Cider and Berry Grape Quencher because it is so hard to find those flavors regularly!
Also I updated the Wall's post with some new info I found, including a better picture of the 8 flavors that will be in the party pack.