Here are some fun 90's Easter-related goodies I dug up that I thought I would share!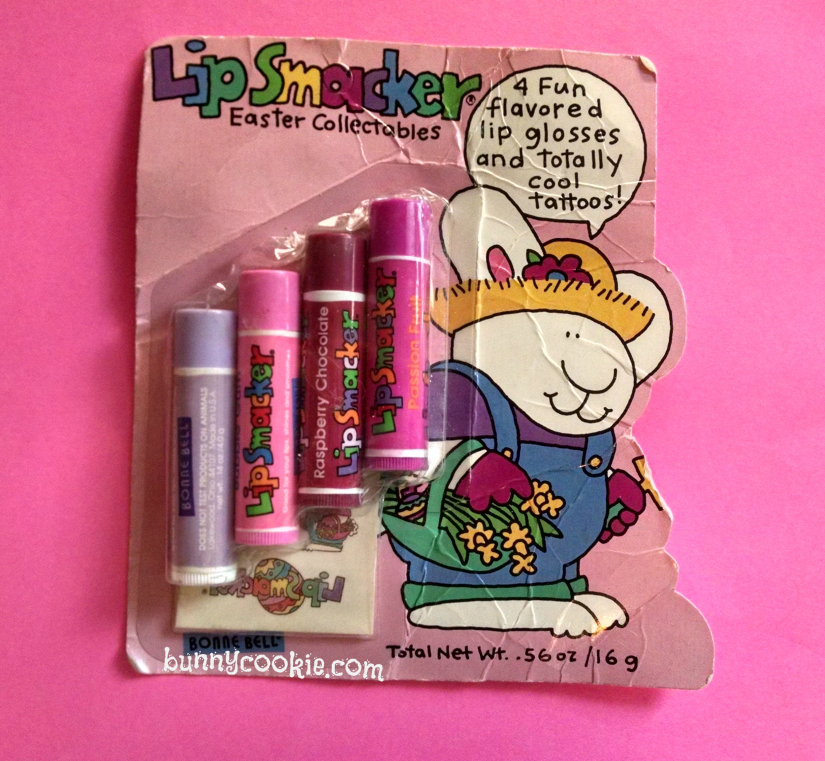 This cute little collection came with Easter themed tattoos! Flavors: Jelly Bean, Bubble Gum, Raspberry Chocolate, Passion Fruit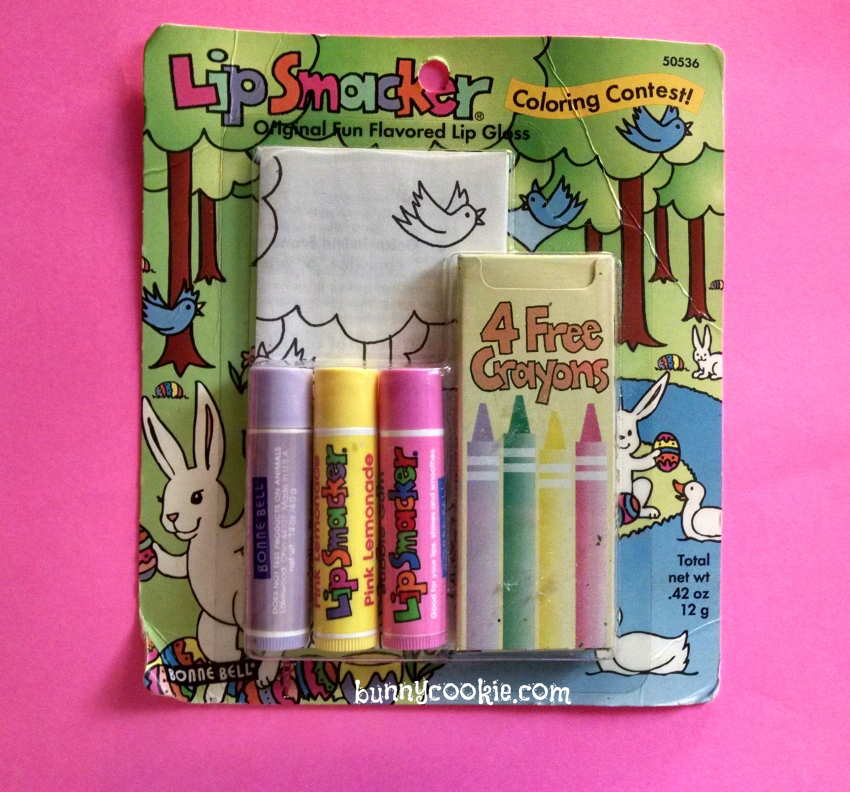 Check out the matching crayons! The back says "Have a hip-hoppity Happy Easter with SMACKS of fun flavored lip gloss. DON'T FORGET! Color and send in your cool kickin' color creation. You could win tons of fun lip smackin' stuff!" 🙂
Flavors: Jelly Bean, Pink Lemonade, Bubble Gum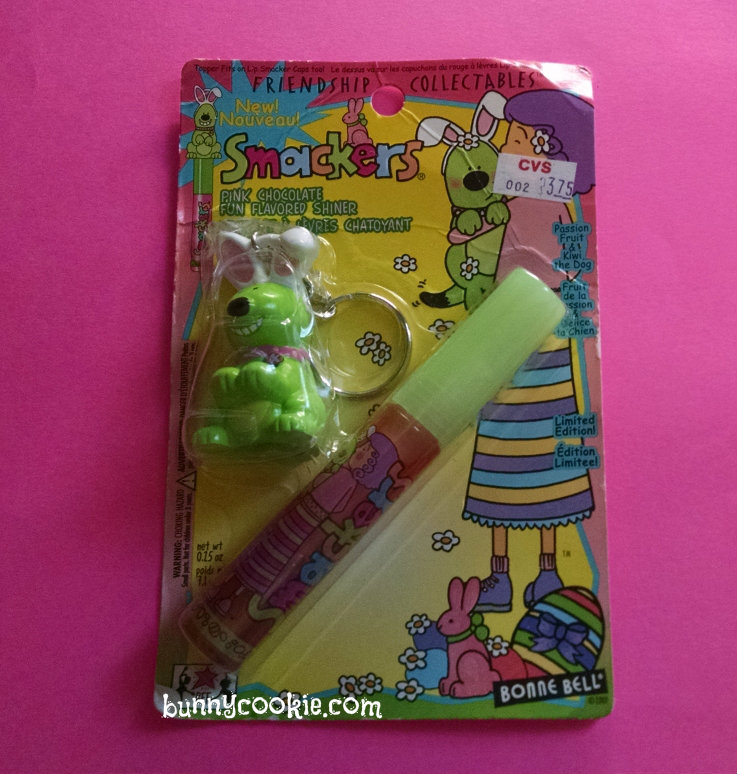 These Friendship Collectibles are some of my favorite Smacker products <3 Check out Passion Fruit and her lovable doggy, Kiwi on this Pink Chocolate flavored lip gloss.
The back says "Kiwi is a silly dog who loves to make Passion Fruit laugh. Passion Fruit can't help but giggle whenever she sees Kiwi wearing bunny ears." Aww.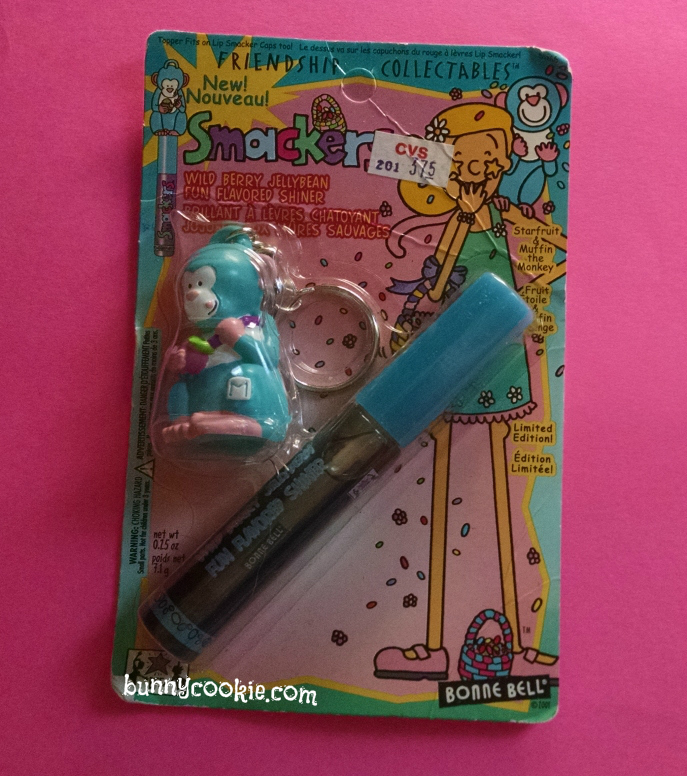 Here's a yummy Wild Berry Jellybean lip gloss, featuring Starfruit and her pet monkey, Muffin.
"Muffin the Monkey is adventurous and full of energy. Muffin loves to paint Easter eggs and give them to Starfruit as a special gift."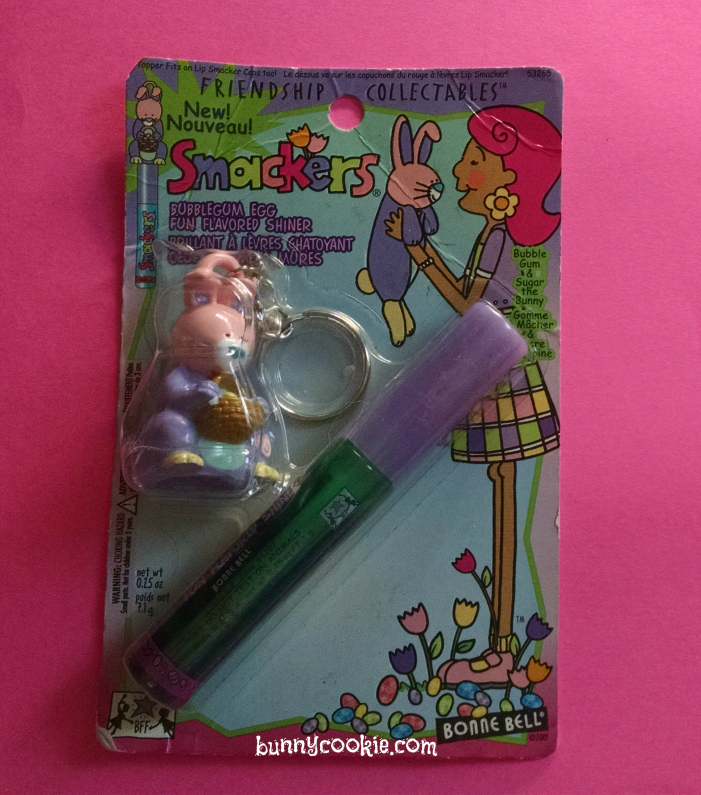 Bubble Gum and her pet bunny Sugar are too adorable with their Bubblegum Egg gloss.
"Sugar the Bunny is sweet, kind, and very cuddly. Bubble Gum and Sugar both love pretty things, like flowers, butterflies, and Easter baskets."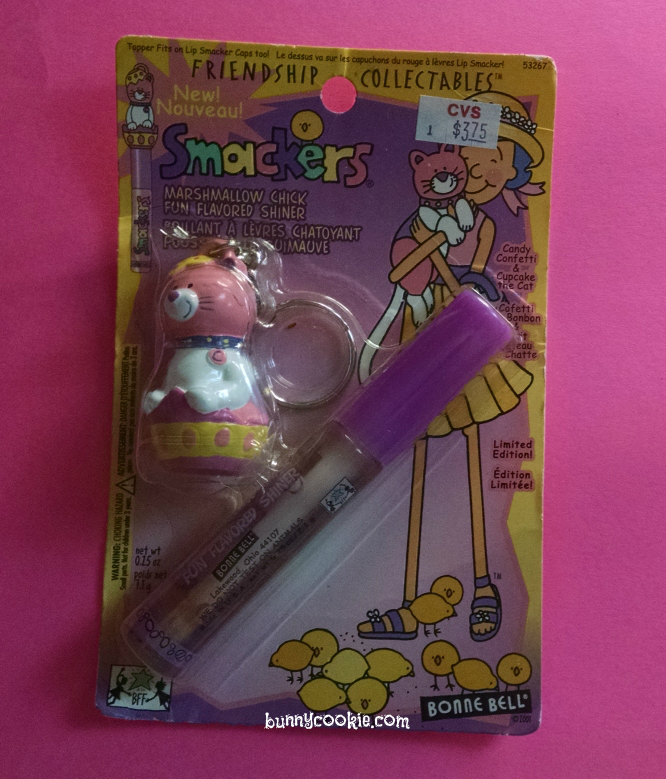 Cupcake the kitty and her owner Candy Confetti are one of my favorites. This "fun flavored shiner" comes in Marshmallow Chick flavor. And just look at the wittle chicks at the bottom 🙂
"Cupcake the cat is clever, curious, and loves attention. Cupcake loves to get into things. Once she broke one of Candy Confetti's large Easter eggs."