2015 is shaping up to be a flavorful year with a lot of surprises, and I'm happy to say the Inside Out smackers continue that trend! I'll admit to being a bit shocked by how much I like the set. I bet this is a hugely popular collection.
This is a good mix of old and new flavors, which means long-time LS fans will see a few repeats. Still, the flavors are well chosen to match the characters and so we're not seeing generic repeats thrown in.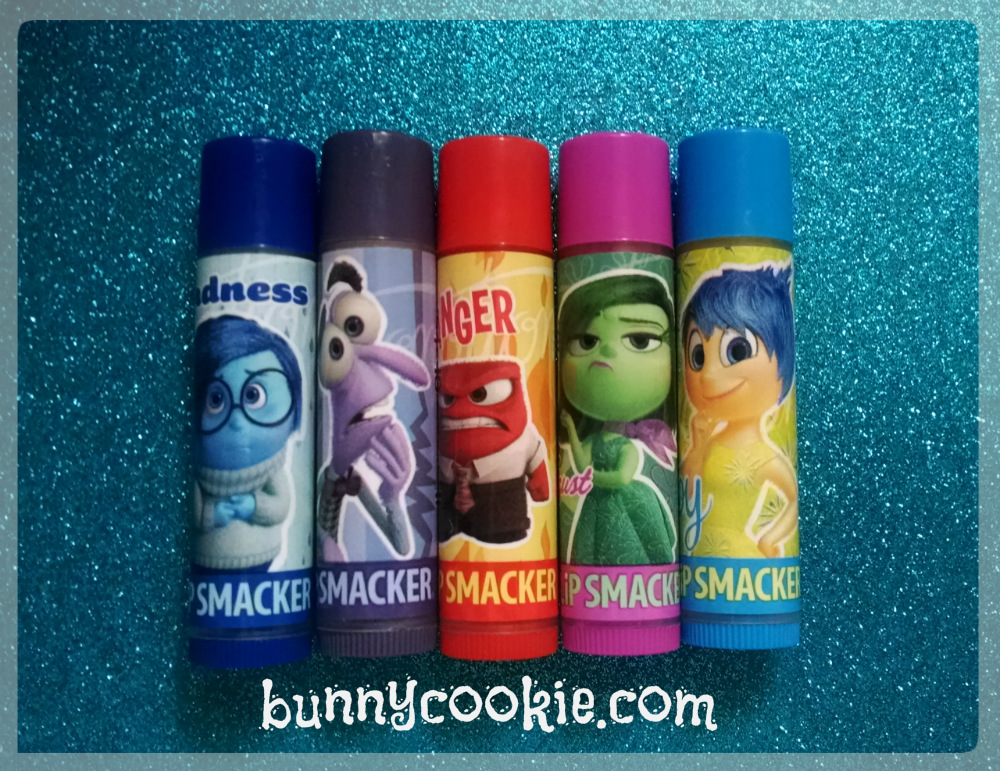 Pictured: Blues 'n Berry, I'scream Shake, OutRAGEous Cinnamon, Sour Raspberries, Berry Happy
There are two stand-outs in this collection that I think most of us are excited for: Blues 'n Berry & OutRAGEous Cinnamon.
These flavors are so awesome that it'd be heartbreaking if they were done wrong, but LS did it. These are good. Real talk: the various blueberry formulas have been awful for years now, but Blues 'n Berry is the closest to the original they've gotten.  
And OutRAGEous Cinnamon? It's just strong enough to live up to its namesake, though it is closer to cinnamon bears than red hots. I should note that it has a color tint, very similar to Dr Pepper but pinker. Might be a disappointment for some since they are otherwise gender neutral. Anyway, it's accurate, and I'm a little obsessed with it!
What do you guys think?