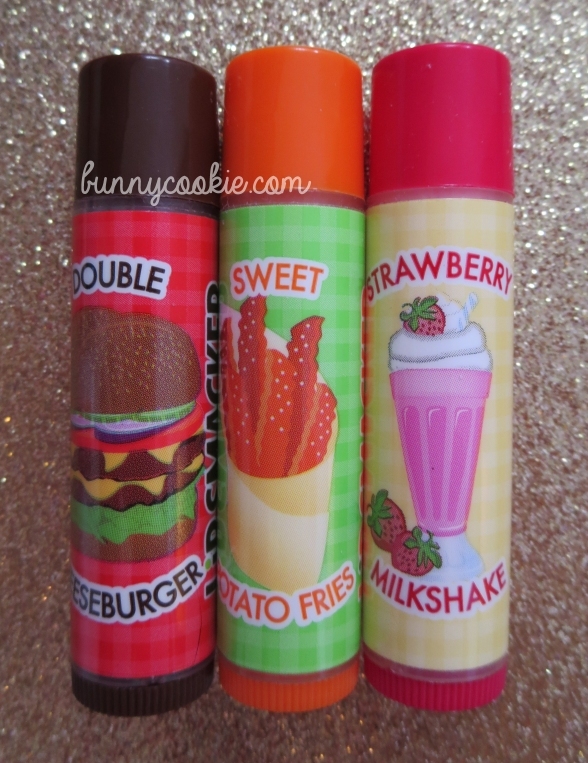 The Lip Smacker novelties have brought us a lot of unexpected flavors, and I have to say, I am pretty impressed by what they've put together for the more um, unique stuff 🙂 It's no surprise really, BB has quite the varied history if you think about it.
BB didn't hold back on Double Cheeseburger or Sweet Potato Fries either; but no worries, this trio leans more toward diner-style than '8 hour shift at a greasy fast food establishment' 😀
Double Cheeseburger is the smacker I was most curious about, and I can confirm that it's pretty burger-y indeed. It's a bit overwhelming and has a strong onion flavor going on.  Unsurprisingly it's not one most people will use, but it's fun to know it exists.
The Sweet Potato Fries lip balm has a general veggie scent to it, wrapped up in a sweet, almost caramel note. I think some people will like this one as it's a lot lighter and accessible. A cute spin on the french fry idea.
We've had variations on Strawberry Milkshake throughout the years so there's nothing new to say about that.
I really do like the novelties we've seen so far. They're entertaining and the bold artwork is great.