I was finally able to put together what I think are all the holiday smackers, with the help of Markwins, lipsmacker.com, and good old eBay. They never did appear anywhere locally for me so I'm pleased I was able to find them online easily this time around.
There are a lot! Like a lot, alot. A lot a lot. They range from classic flavors to returning favorites and some fun new novelties that I think are really well done.
Warning: tons of picture spam ahead!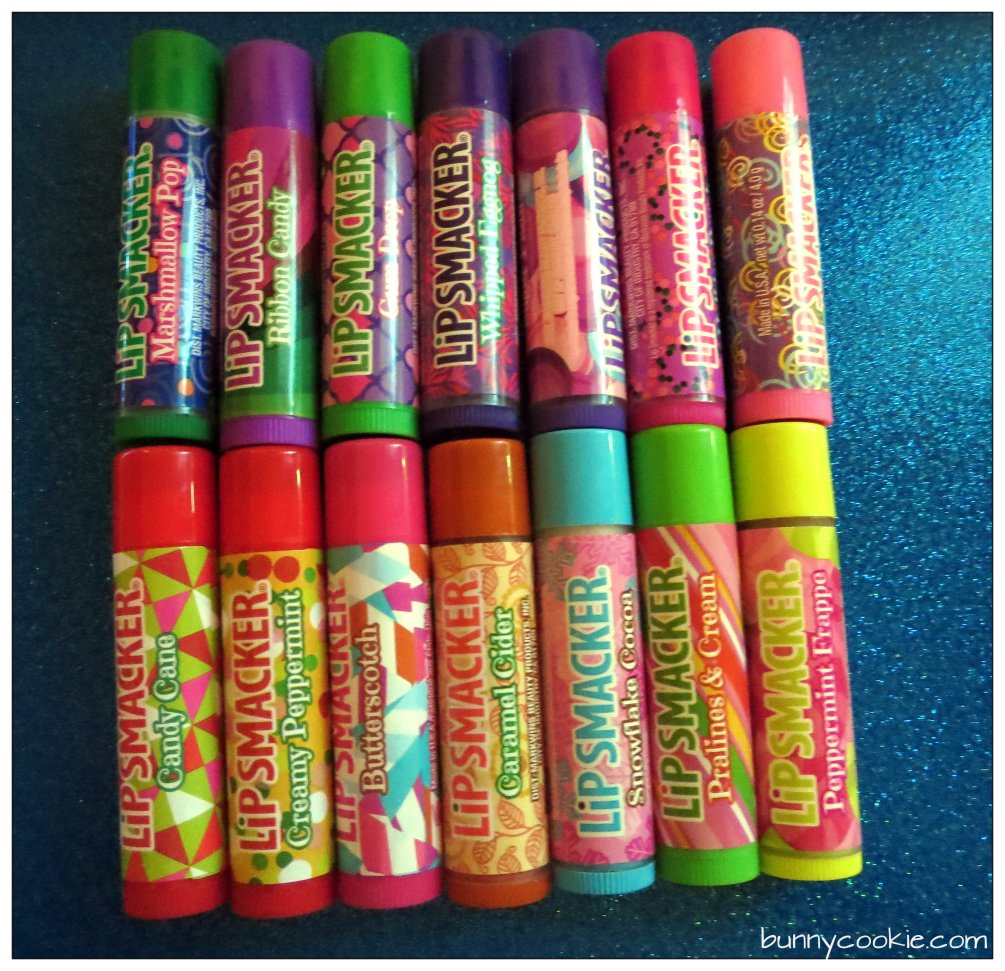 Marshmallow Pop
Ribbon Candy
Gum Drop
Whipped Eggnog
Sugar Plum
Holiday Punch
Marshmallow Crisp
Candy Cane
Creamy Peppermint
Butterscotch
Caramel Cider
Snowflake Cocoa
Pralines & Cream
Peppermint Frappe
Whew! I'm glad to see Butterscotch, Caramel Cider, and Ribbon Candy back. I like this version of Sugar Plum too, as it leans toward floral but stays sweet enough to avoid being overwhelming. Pralines & Cream smells like a mix of the various flavors but there is a minor nutty note that comes through. Overall the name is a bit too ambitious. The marshmallow flavors are as expected, so if you're a fan of that scent you'll like these.
I always love the shimmers and this year the sparkly set comes in Buttercream Frosting, Sugar Star Cookie, White Choco Cranberry, Gingerbread Girl, and Peppermint Macaroon. White Choco Cranberry is great, and I hope they continue making even more macaroon flavors!
Admittedly I am starting to have trouble distinguishing the holiday designs in recent years as they look very similar. I'd love to see the art kicked up a notch next year, but for now the new novelties make up for it 🙂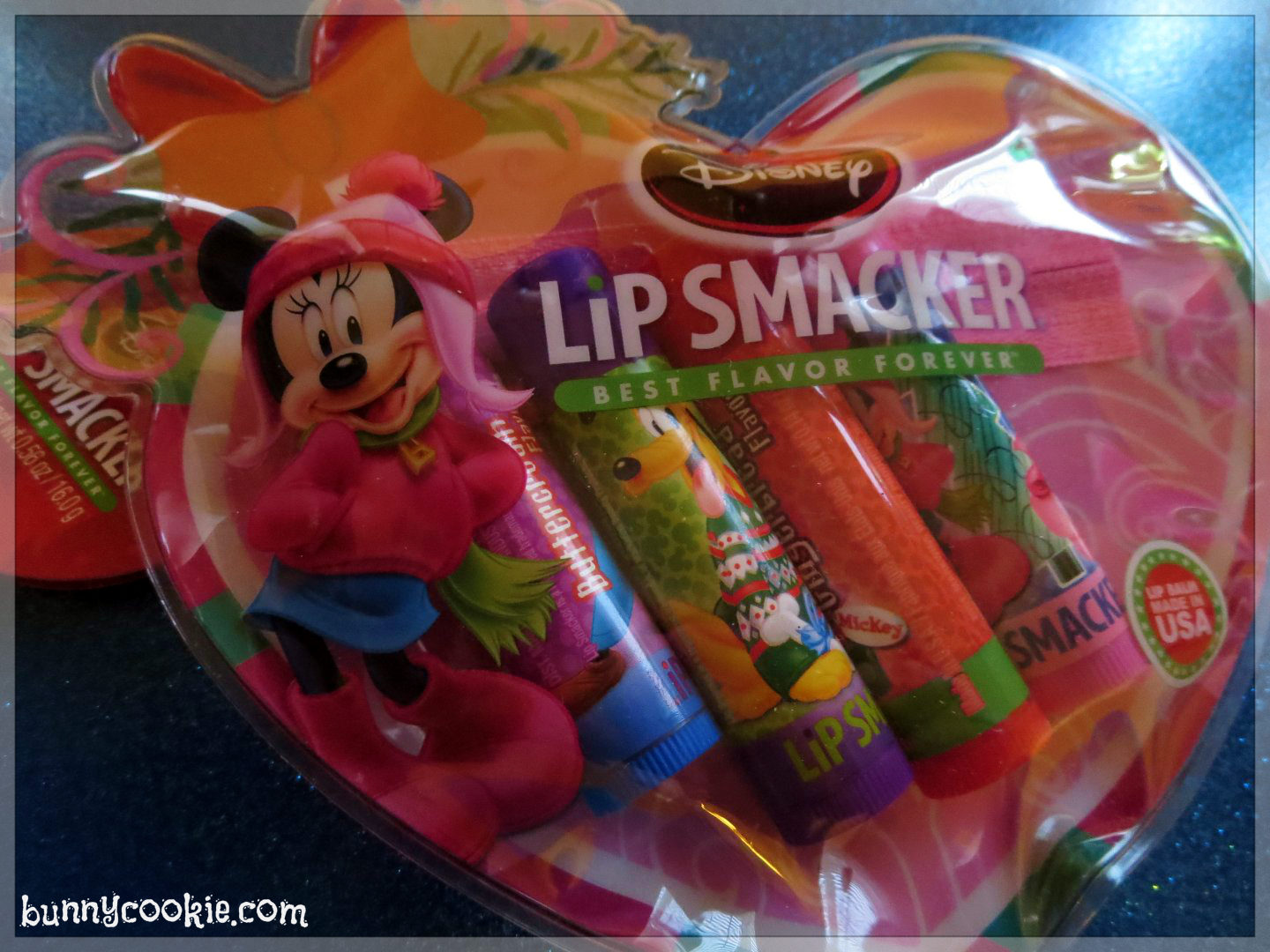 The Mistletoe Kisses collection is worth picking up for Blackberry Cream and of course Cranberry Jelly (love all of the Cranberry smackers recently!). This set also includes another Buttercream and Gingerbread.
I like the art and think it's an improvement over last year's.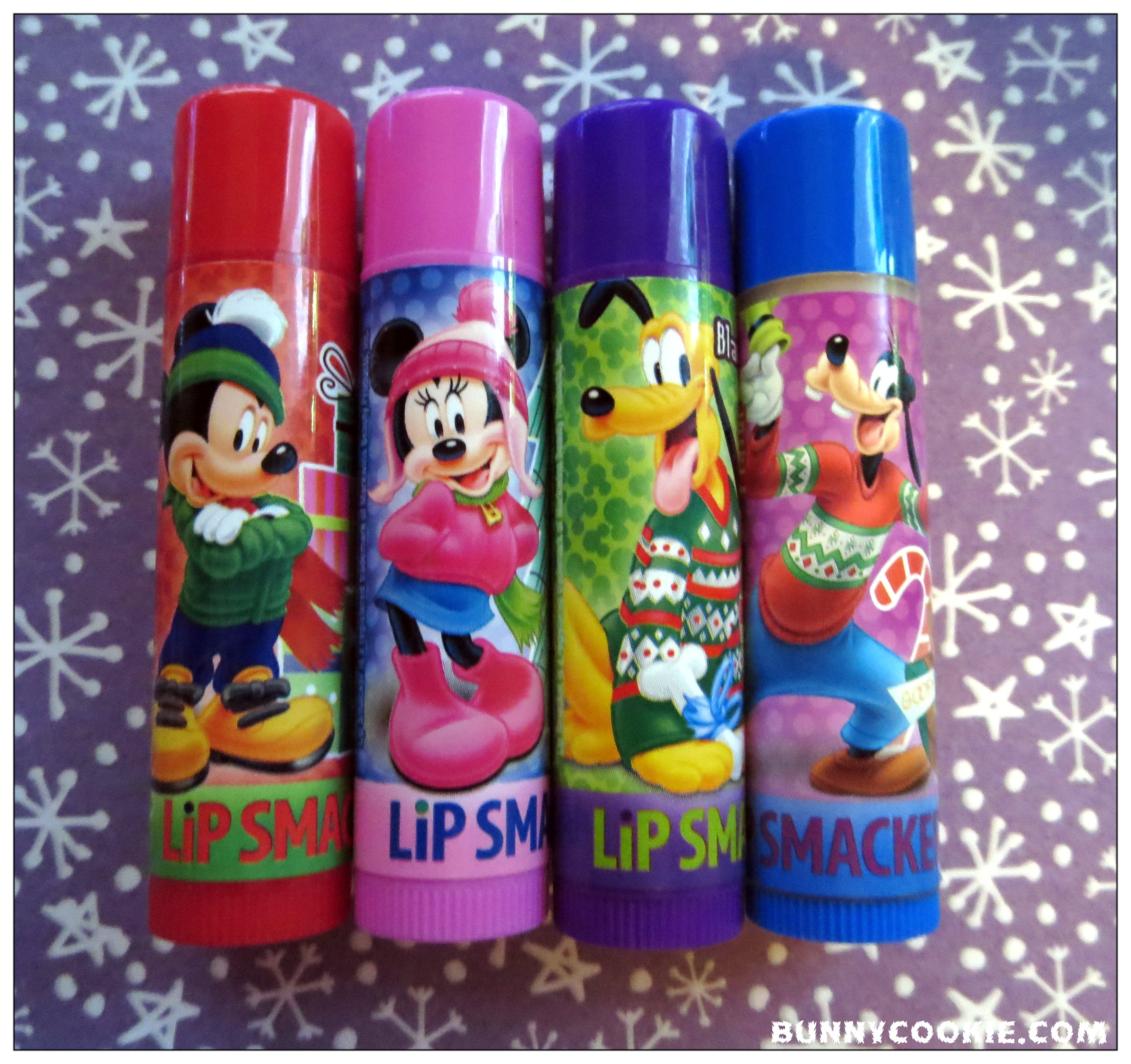 If you have Frozen fever still, you'll be happy to see the new party pack and liquid glosses. If you don't, well, you are missing out! I really think this pack has some of the best flavors.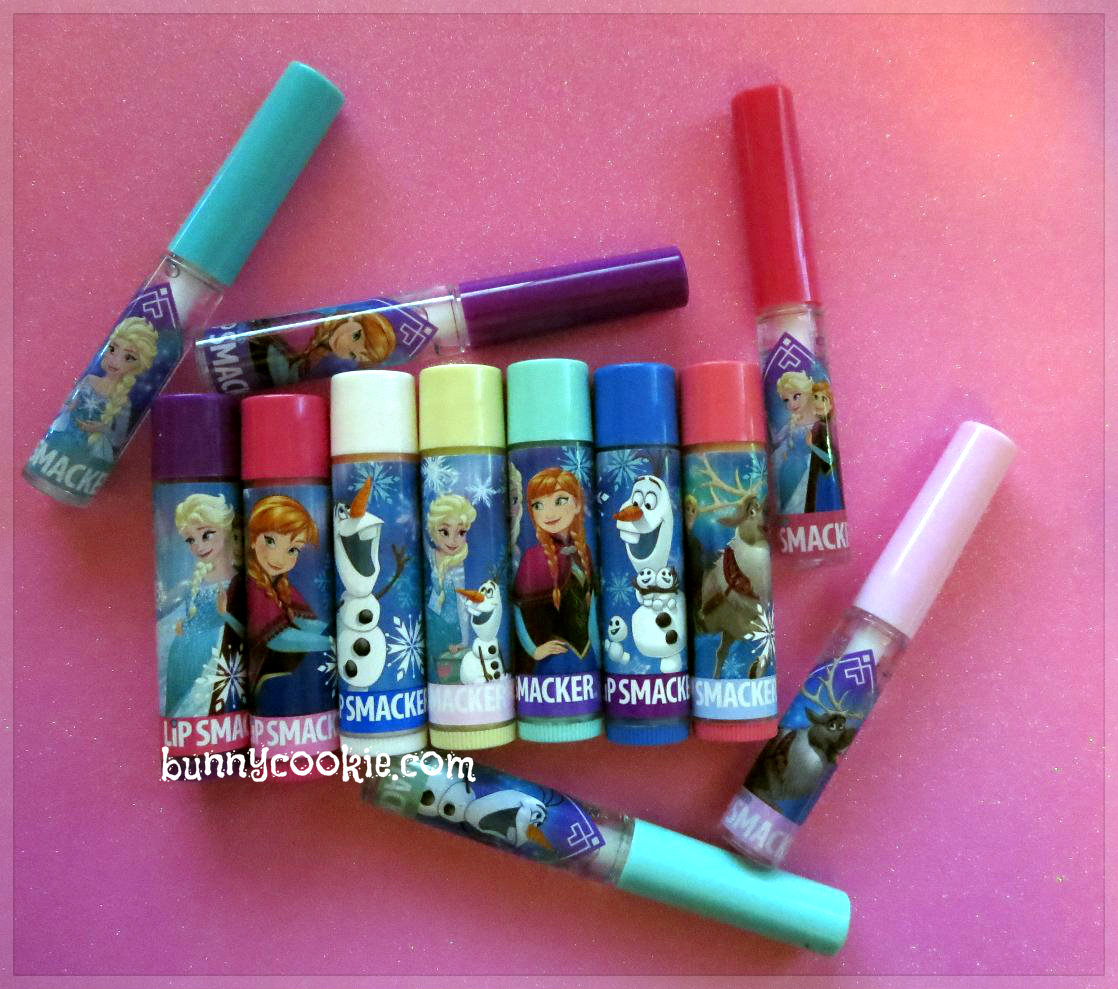 Balms: Mint to Be Together, Strawberry Glow, Frozen Banana Pop, Vanilla Snowcone, Plum Berry Tart, Orange Creme Delight, and Blueberry Icy Pop.
Liquids: White Sugar Sprinkle, Raspberry Sorbet, Snowflake Sugar Cookie, Apple Pie A-La Mode, and Cool Strawberry Glaze.
Banana of any kind is always done right and this version is a good one. Plum Berry Tart is a delicious mix of Sugar Plum and Blackberry. The orange is the yummy, creamy orange dreamsicle flavor, and it's crazy delicious as usual. Their recent blueberry formula is as close to the original as we've seen yet so it's a welcome sight in this pack. Really there's not a bad flavor in the bunch and the scents are a refreshing change from the heavier holiday flavors.
Last but not least, the Naughty & Nice collections! We must have been very nice this year because these are just too cute: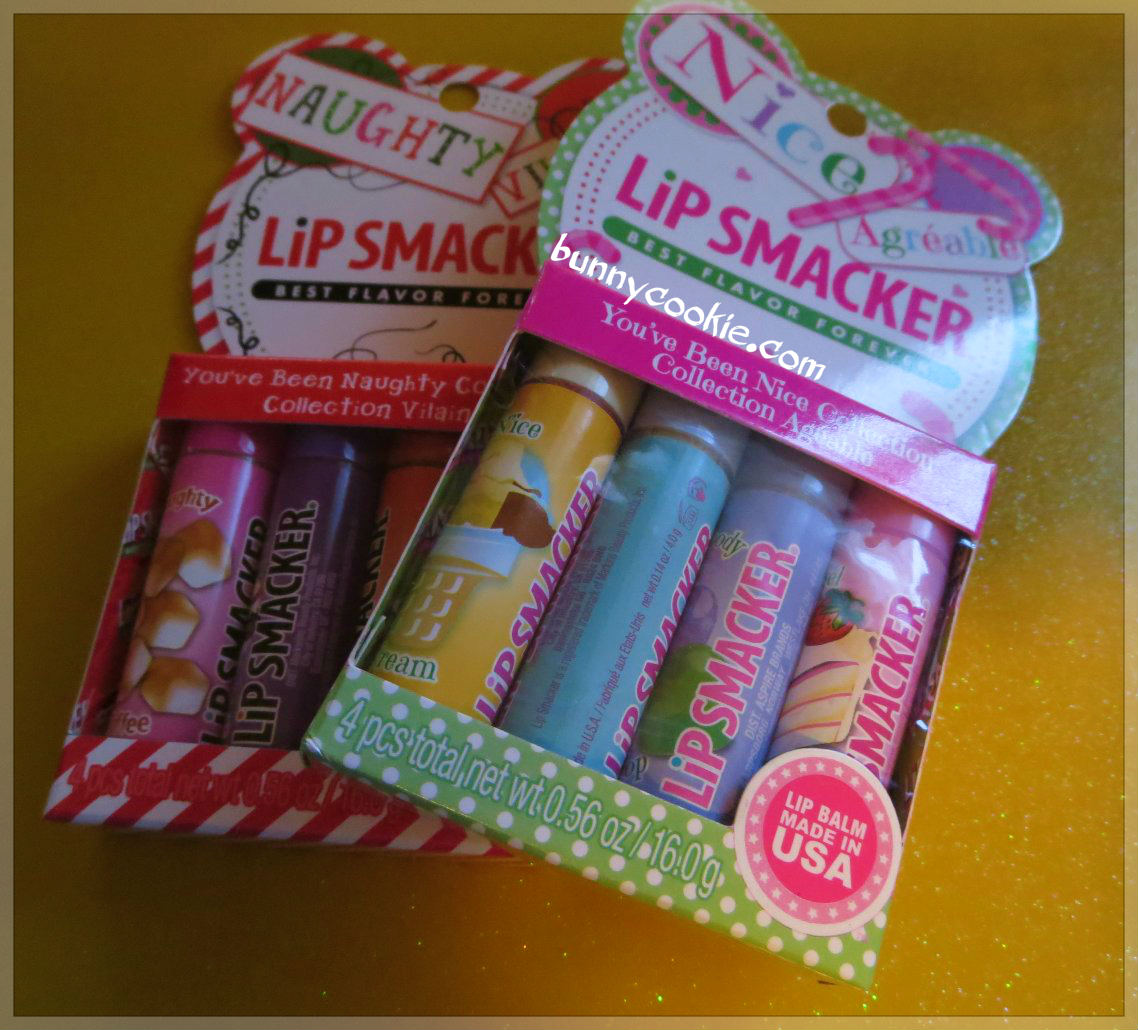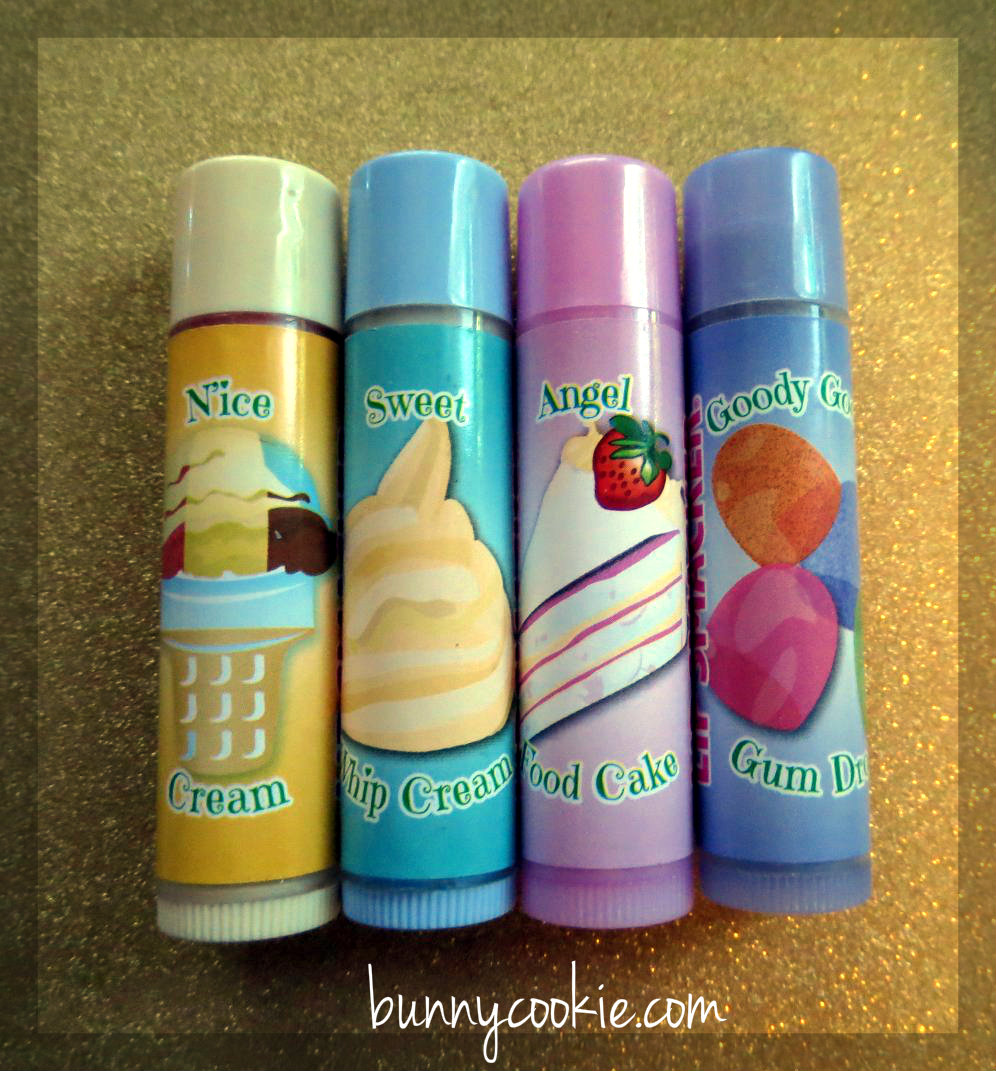 The Nice collection features N'ice Cream, Sweet Whip Cream, Angel Food Cake, and Goody Goody Gum Drop. The colors and art are lovely and they really feel classic too, similar to some of the releases in the early-mid 2000s.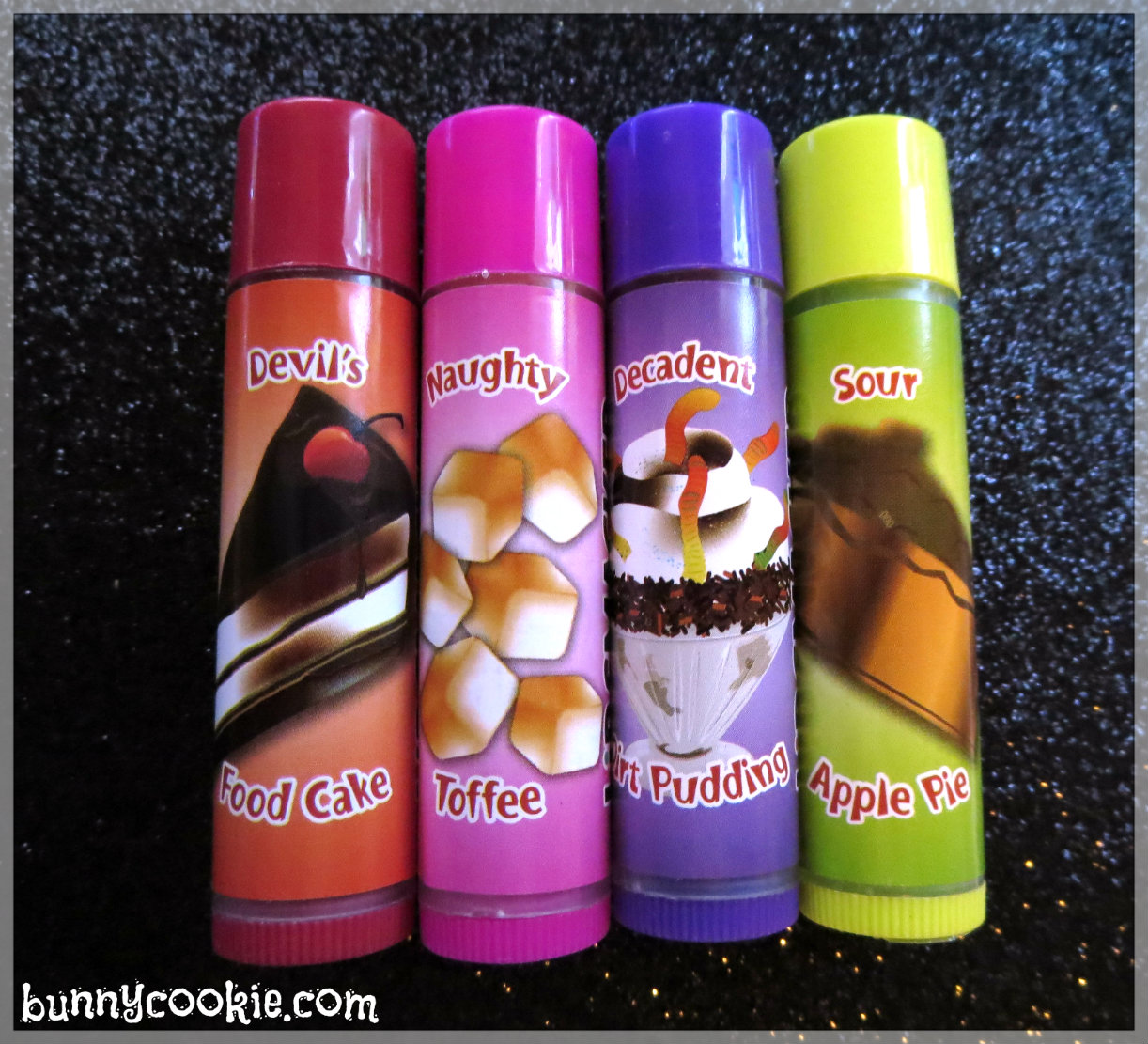 The Naughty set has Devil's Food Cake (love it!), Naughty Toffee, Decadent Dirt Pudding, and Sour Apple Pie. My favorite of the bunch is Decadent Dirt Pudding which is a perfect balance of fruity fudge.
This collection really is awesome and I love the contrasting/matching sets they've been doing lately. I hope we see this much creativity next Halloween!
I'll be posting about Sriracha, Horchata, Chillerz, and the new Tropicals soon so hang in there 🙂