Easter really has become such a big holiday for Lip Smacker. And not just for regular smackers, either; while we've been seeing a lot of Disney releases for awhile now, the number has really shot up. I'm talkin' 12 Disney Lip Smackers alone this spring! Whether you're a 'purist' or not ( 🙂 ) there's some fun flavors to be found that'll help us say bye-bye to winter (finally). I think I was able to get a hold of most everything, though it's getting increasingly hard to keep track!
Markwins sent me one of the eggs with a few yummy smackers inside: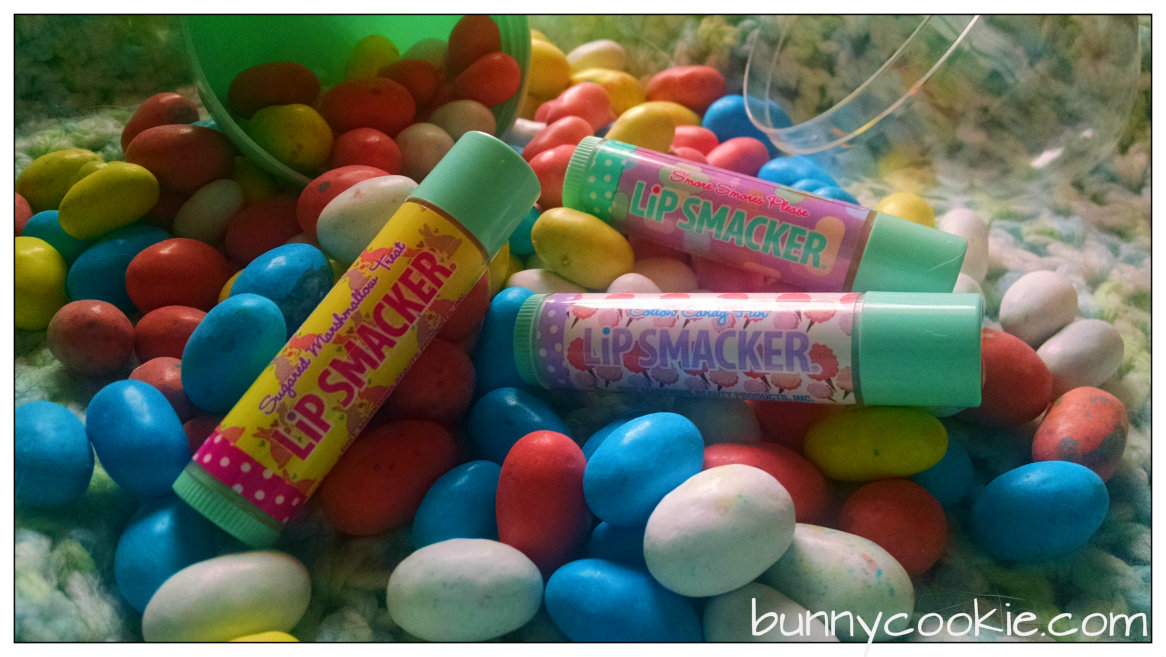 This egg features Sugared Marshmallow Treat, Cotton Candy Fun, and S'more Smores Please. I'm always happy with a good smores flavor, and marshmallow is one of the few shimmers this year. I noticed the labels had some really cute fonts this year, too.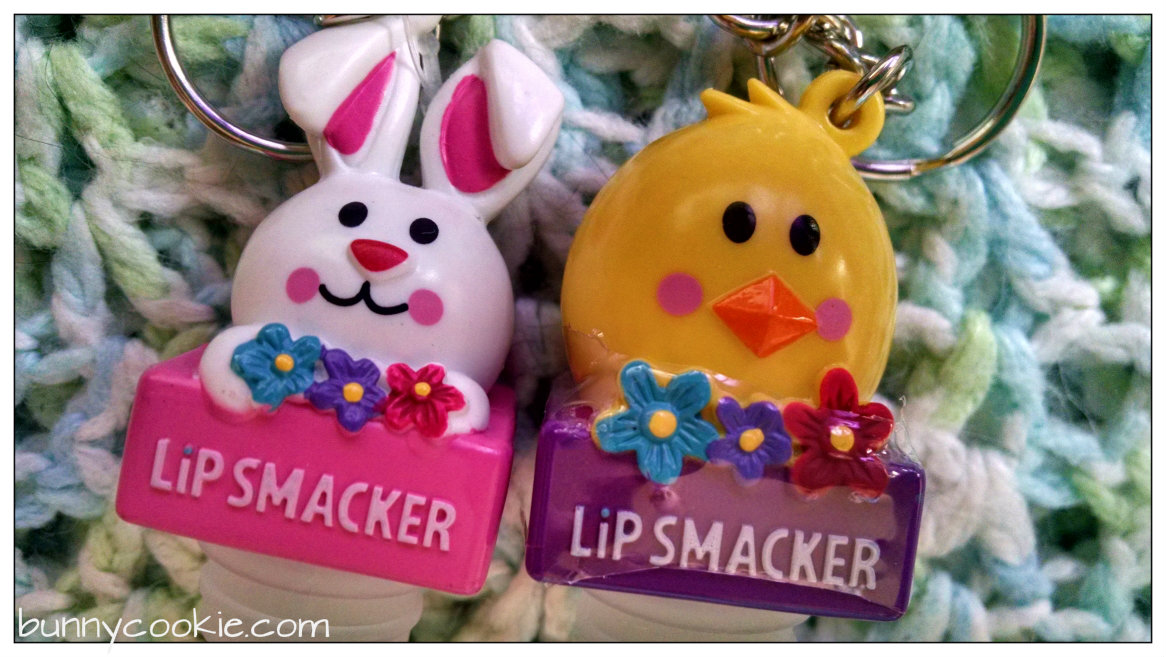 It looks like most of the non-Easter smackers are available in tubes and plastic eggs as usual, while the Disney varieties are available in themed bags.
If you're a key chain collector then you'll definitely want to hunt stores for the little chick and bunny topper (I mean just look at those lil flowers and red cheeks)
Below is a list of flavors I've found so far. If I've missed something, please let me know!
Sugared Marshmallow Treat (shimmer)
Plumberry Melody (shimmer)
Chick-a-Dee Cream Puff (shimmer)
Bunny Mint Delight (shimmer)
Cotton Candy Fun
S'more Smores Please
Lemon Tart Surprise
Choco-Coco Whip
Caramel Apple-Hunt
Nutty Brittle
Yummy Mint-Hop
Peachy Cottontail
Creamy Chocolate Bunny
Grape Jelly Hop
Sweet Tweet
Disney:
MINNIE
Sweets & Smiles
Scrumptious Cupcake
Say Cheese-Cake!
Yummy Bubble Kisses
FROZEN
Rambunctious Raspberry
Delectable Dynamic Duo
Icy Truffle Treat
Frozen Lemonade Slushy
PRINCESSES
Adventurous Jelly Bean
Buttercream Dream
Courageous Strawberry Swirl
Curious Raspberry
There is definitely a big mix of flavor types this time around, from bakery scents to fruit salads, and of course a lot of staple flavors re-imagined with an Easter design. I find myself reaching for Nutty Brittle, Plumberry Melody, Icy Truffle Treat, and Choco-Coco Whip a lot. Sweet Tweet and Peachy Cottontail win for cutest flavor names, though 😀
What are your spring-time favorites?